Hey RepairShoprs,
Today we're spreading the love by sharing everything we've released over the last few months, including a special edition "bug fix" post comprised of our most recent top fixes. Enjoy!
Inventory: You can now disable In-Stock Labels on Non-Serialized Products, and use only Basic Labels! Learn more in our Feature Friday post
here.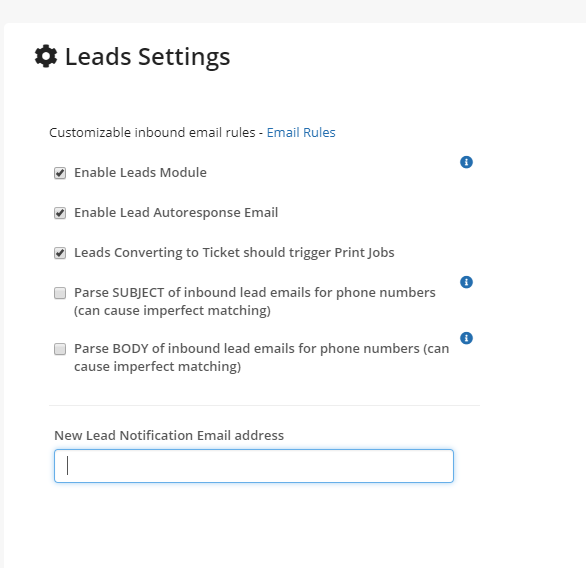 Leads: We added a new setting to match Leads to Customers based on phone numbers present in an Inbound Lead email subject line. Learn more
here.
User Interface: You may have noticed that RepairShopr got a little dark over the holidays…test out Dark Mode now! More info
here. We've also made some improvements to Dark Mode since launching, such as making links more legible, based on your user feedback! Keep it coming 🙂
QuickBooks Online:
QuickBooks Online payments now sync back to RepairShopr Invoices. Check out more information on this update
here.
SMS: You can now send "Ad Hoc" SMS messages (similar to sending Ad Hoc email messages) to your Customers on-the-fly, without having to create a Ticket first. Just head to a Customer and click on the "New" dropdown menu in the upper righthand corner of the page and select the "SMS" option. Learn more about this
here.
Tickets: You can now customize which columns appear in the Tickets table, as well as the order in which they appear. We also released a new option that allows you to see the time worked on Tickets. Find out more
here.
Tickets: On the Ticket page, if a Contact has no phone number, we'll now display the Customer's phone number so you can get in touch quickly.
Invoices: Invoices now show when they are partially paid and how much is remaining on the Invoice.
Invoices: Overdue Invoices will now show how many days they are overdue by.
Customers: We moved Customer Custom Fields to the right side of the Customer Details page, and made this section collapsible (like the other sections on this page) so they are easier to find/use.
Customers: We improved the page load speed for Customers.
Security Groups: We added a new permission for "Assets Edit" and migrated all Security Groups with "Assets Show" to allow that permission (because those Security Groups effectively already had that permission, but we're splitting the permission now).
Email: When an email comes into the Leads module, we now first check the email rules set up on the account, and then match the incoming email address to a Customer or Contact if there are no applicable email rules set up.
Assets: Now, when checking in a new Asset using the device repair widget, the address field will attempt to auto-populate!
POS: Rather than timing out when closing a register that has been open for a long time, we now display an informative message stating that we are generating your report.
Bug Fixes: We crushed a ton of bugs and
created this post
to share them all with you 🙂
Bug Fix: Links on iOS devices now always only require one click, hurray!
Bug Fix: We've improved the performance on the Pending Orders page.
Bug Fix: The Computer Reports page no longer shows HTML styling as text.