Hey RepairShoprs – Happy Feature Friday!
Let's cut right to the chase: You can now automatically sync QuickBooks Online payments with RepairShopr Invoices!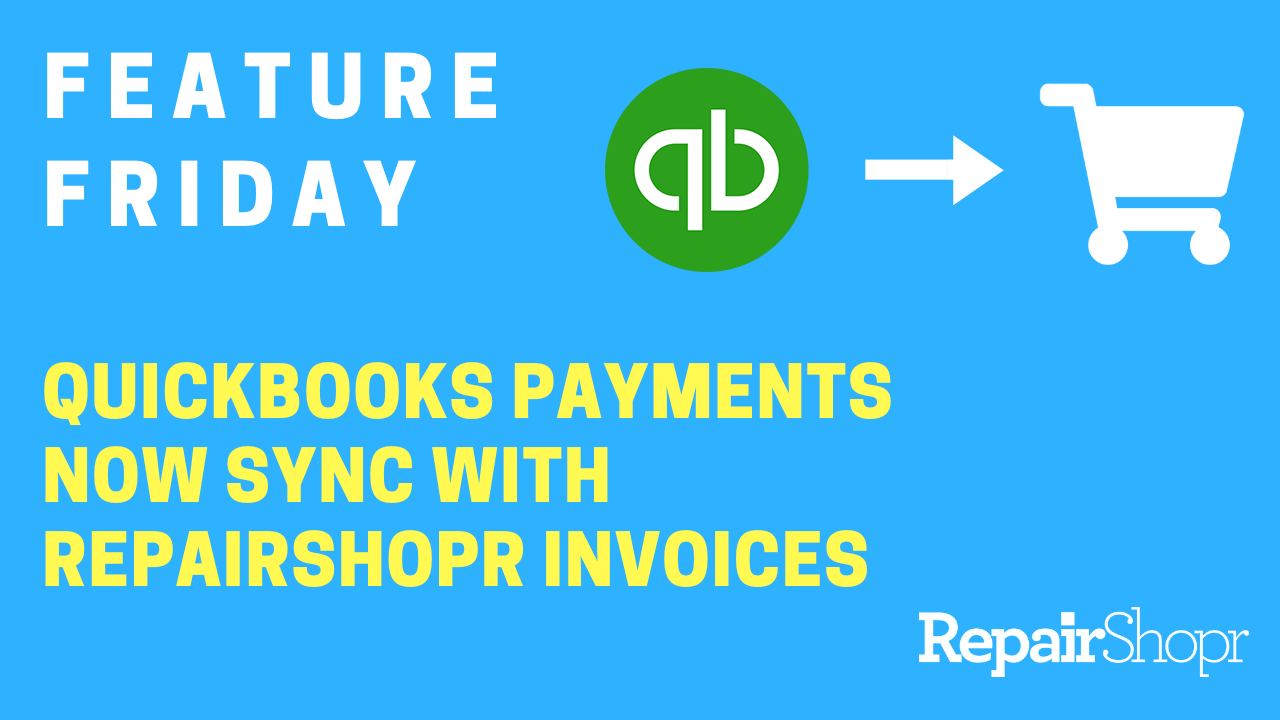 This is valuable if you are taking payments via QuickBooks instead of RepairShopr for one reason or another, and want to ensure that your information syncs up properly and is up-to-date across both platforms.
To set this up, simply:
Open up your QuickBooks settings in RepairShopr and check-mark the new field titled "Sync Payments from QuickBooks."
Click the "Save QuickBooks Settings" button.
Now, when you create an Invoice in RepairShopr and it syncs to QuickBooks, after taking payment on the Invoice in QuickBooks, you will see the Invoice in RepairShopr automatically marked as "paid" with the payment method type stating "QBOimport."
A couple of things to note:
This does not work for QuickBooks Desktop version, only QuickBooks Online.
This is set up to run once a day, meaning you may not see the RepairShopr Invoice marked as "paid" until 24 hours after the payment was taken in QuickBooks in certain instances.
The Invoice must first be created in RepairShopr and sync over to QuickBooks for this to work.
To see this QuickBooks update in action, check out our video here:
You can also reference our Knowledge Base article here.
Happy syncing, and stay tuned for more updates from us soon.