Cell Phone Repair Shop Software
We are here to help your cell phone repair store.
Cell Phone Repair Shop Tracking + POS + Marketing . . . All-In-One with RepairShopr!
Increase efficiency. Grow your customer base. RepairShopr combines quick check in, intuitive repair and sales workflows, and marketing.
Check in flow eliminates time consuming data entry
Quickly enter devices and IMEI numbers
Automated customer follow ups create new jobs
Embed the leads widget directly into your website
New
Expand Your Retail Business to Earn More Revenue With
Use our step-by-step video guides to build out your custom Mail-in and Mobile Repair flows in under an hour
Custom Check-In module video
RepairShopr is an all-in-one platform for running your cell phone shop
POS integrates with ticket system for tracking devices and repairs
Communicate with customers via email or SMS directly through the system
Intake forms, labels, customizable checklists, and invoicing all included
Leads module lets customers start repairs via in-store kiosk or your website
Marketr module follow ups to drive word of mouth and generate new jobs
Get Started
Sign up for your free account to get started.
Cell Phone Repair Leads Right From Your Website
Embed a leads widget right in your website
Customers can choose the specifics for their device
Details flow directly into RepairShopr's Leads module
Quick conversion to customers and tickets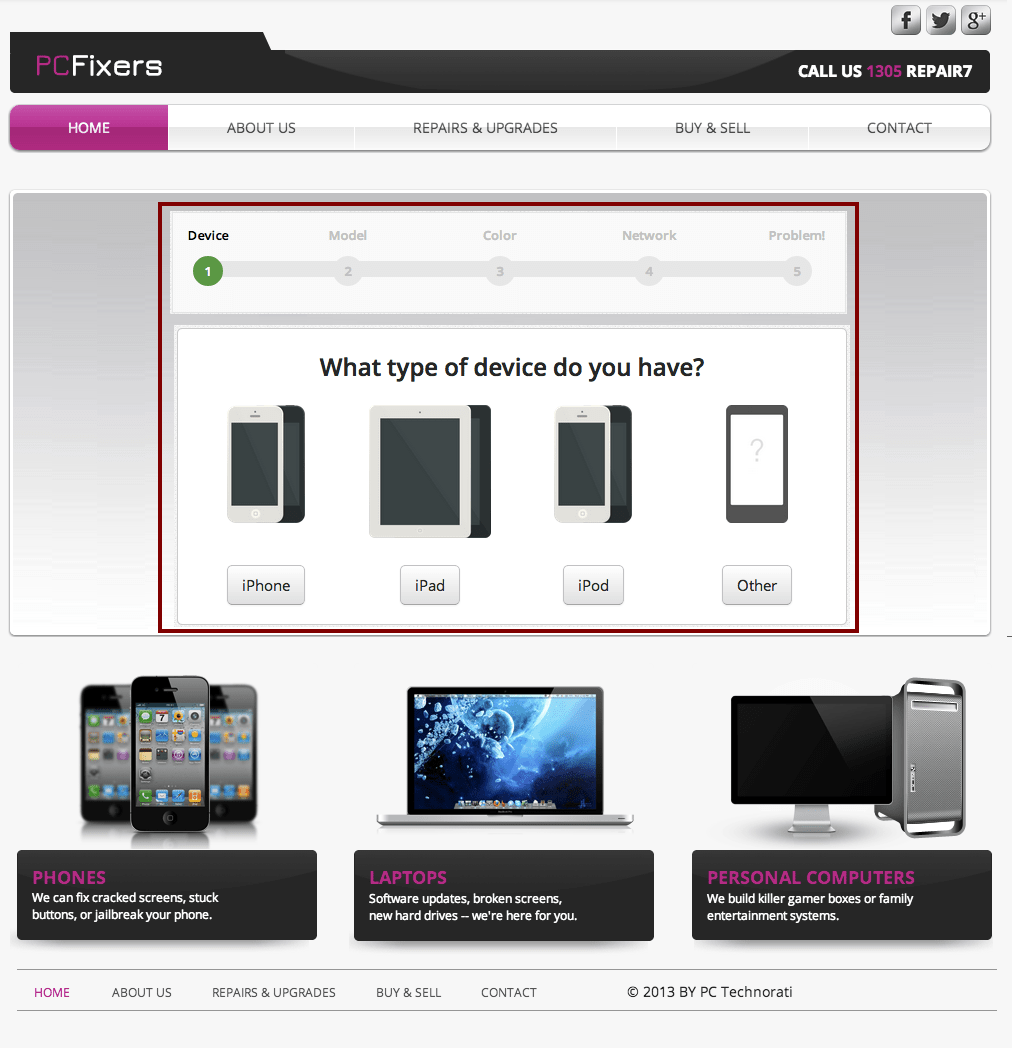 Customer Guided Through Flow
Find out exactly what your customers need
Contact details flow directly into system

Leads Show Up in System Ready to Convert to Tickets
Leads checked against customer database
Job details automatically added to ticket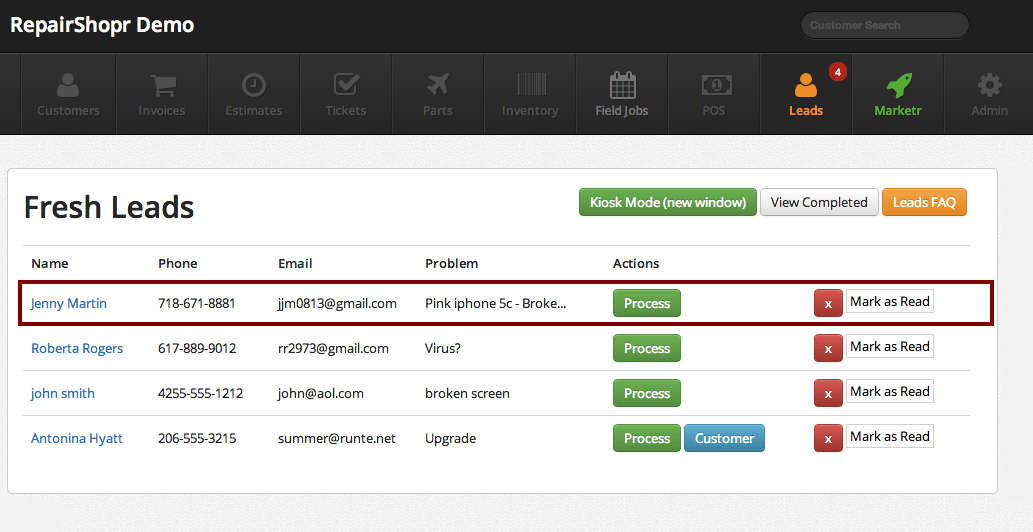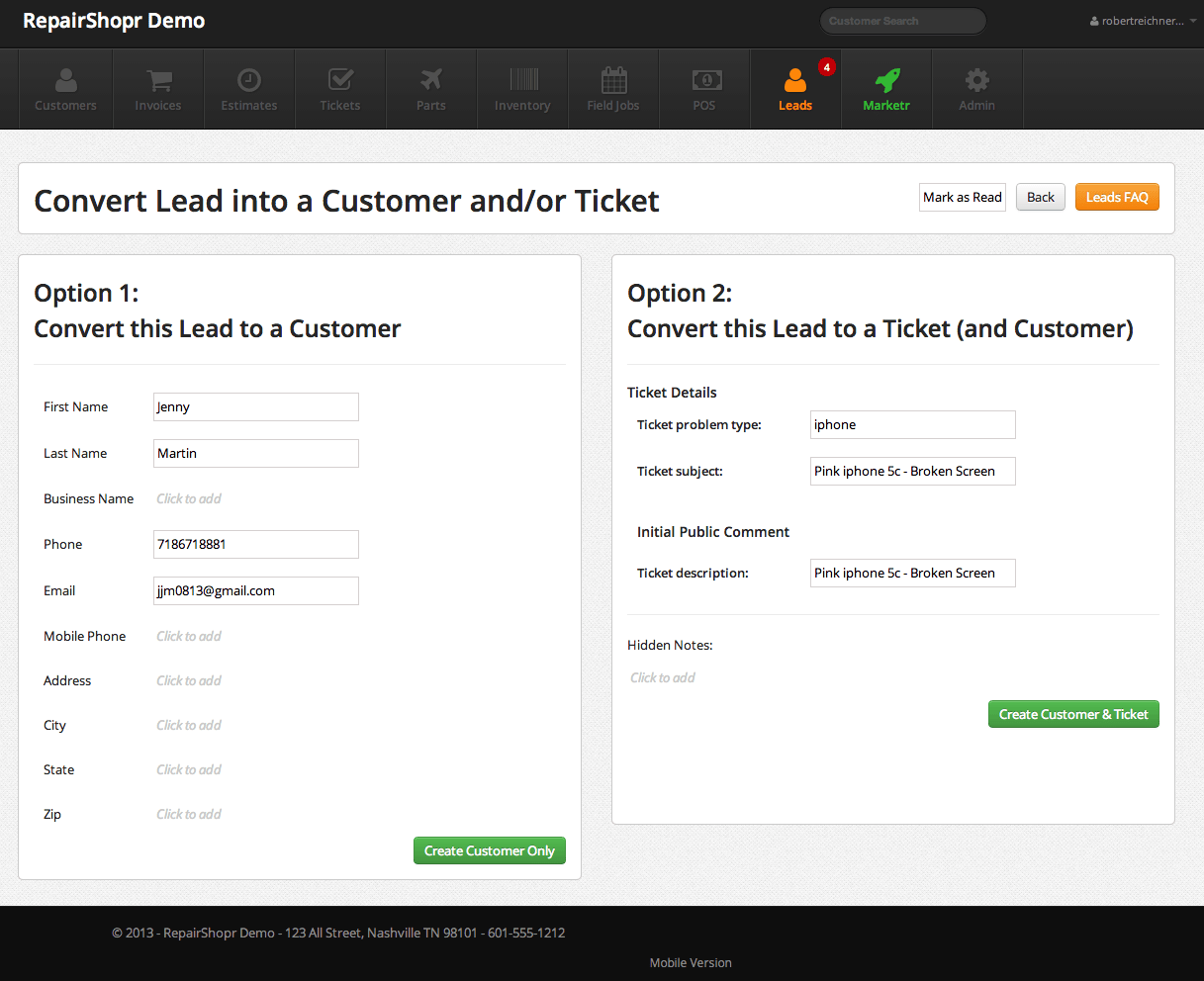 With more features being added all the time…