Hey RepairShoprs – Happy Feature Friday!
Today we're sharing another highly requested feature addition from our user community. You now have the ability to send SMS messages to your Customers on-the-fly!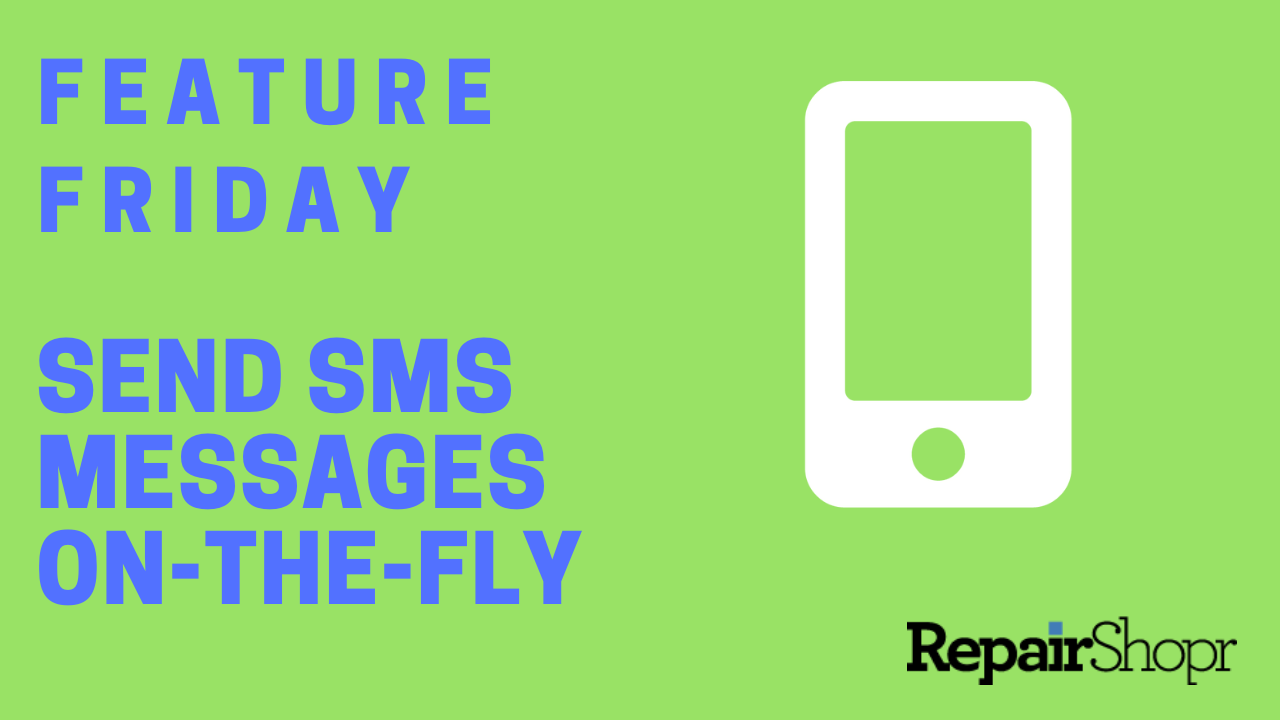 With the release of Ad Hoc SMS, you now have another way to communicate with your Customers via RepairShopr. If you use text message communications within your business, and need to interact with a Customer outside of a Ticket, you can now easily do so without having to first create a Ticket in order to send the SMS message.
Prior to this update, you were able to send SMS messages from within a Ticket, send an Ad Hoc Email from the Customer details page, and had a variety of other options for communicating with your Customers. This release gives you yet another option for interacting with Customers, granting you more granular control over the way you'd like to communicate with them.
To do this, head into your RepairShopr account and:
Select a Customer from the Customers module that you'd like to send the SMS message to.
Click the "New" button in the upper righthand corner of the page.
Select "SMS" from the dropdown menu.
Use the modal to compose and send your message!
The SMS Communication will now appear in the "Communication" tab of the Customer detail page.
Pro Tip: This feature only works if SMS is enabled on the Customer, and they have a valid mobile phone number associated with their account.
Check out our Feature Friday video here to see this new feature in action:
You can also reference our Knowledge Base article here.
We hope you enjoy this release, and look forward to bringing you more soon! Happy Holidays.