Hey RepairShoprs – Happy Feature Friday!
Welcome to the dark side.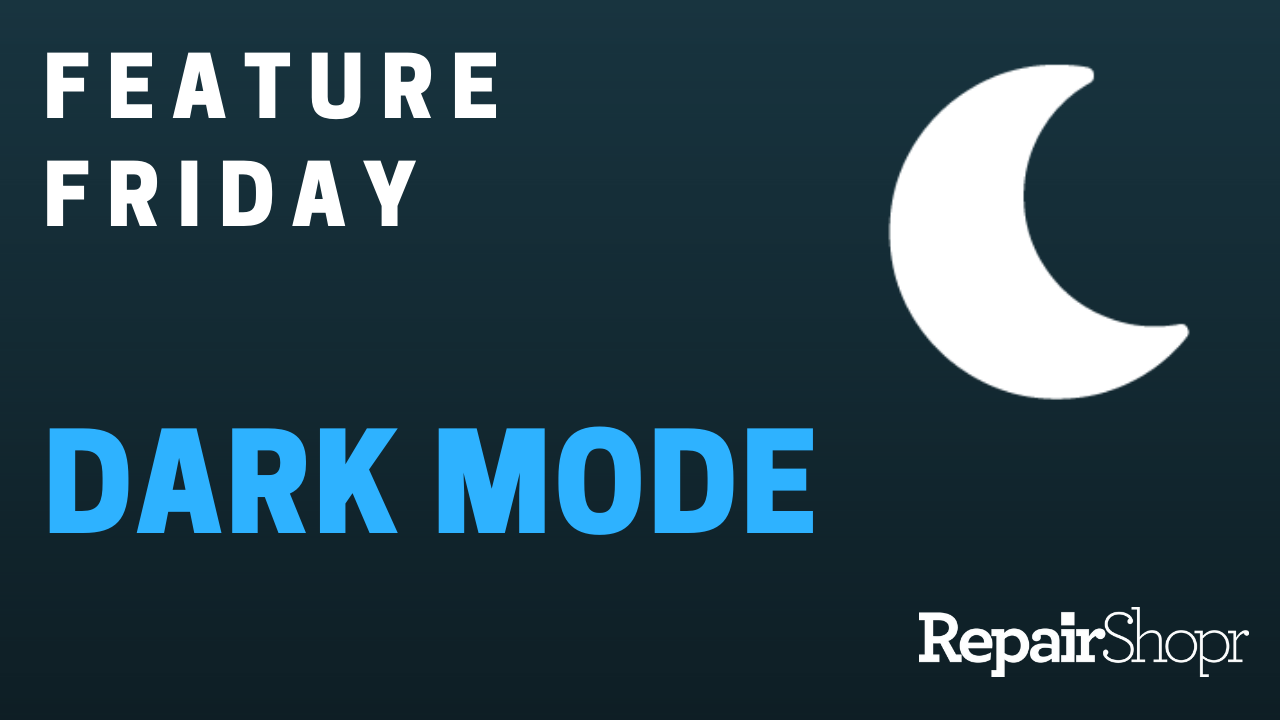 Today we're releasing a highly requested additional user interface option within RepairShopr.
You can now turn your account on "dark mode" in order to tone down the brightness and adjust the app to your liking.
To do this, simply log into your RepairShopr account and click on your username in the upper right-hand corner of the app. Scroll down to the option labeled "Dark Mode" and click to enable it. Click the "Turn Off Dark Mode" option in this same section to disable it!
You may also notice that we took the opportunity to update fonts, clean up borders and shadowing, and introduce some other small UI enhancements in order to make the overall appearance of the app easier on the eyes.
Check out our Feature Friday video here to see Dark Mode in action:
We look forward to hearing what you think! Reach out to us at help@repairshopr.com with any feedback you have.