Hey RepairShoprs – Happy Feature Friday!
If you've requested the ability to disable the option for your Customers to access the Customer Portal or you wish to direct your Customers to another URL of your choosing via the Customer Portal link, today's post is for you. Hint: You can now do this 🙂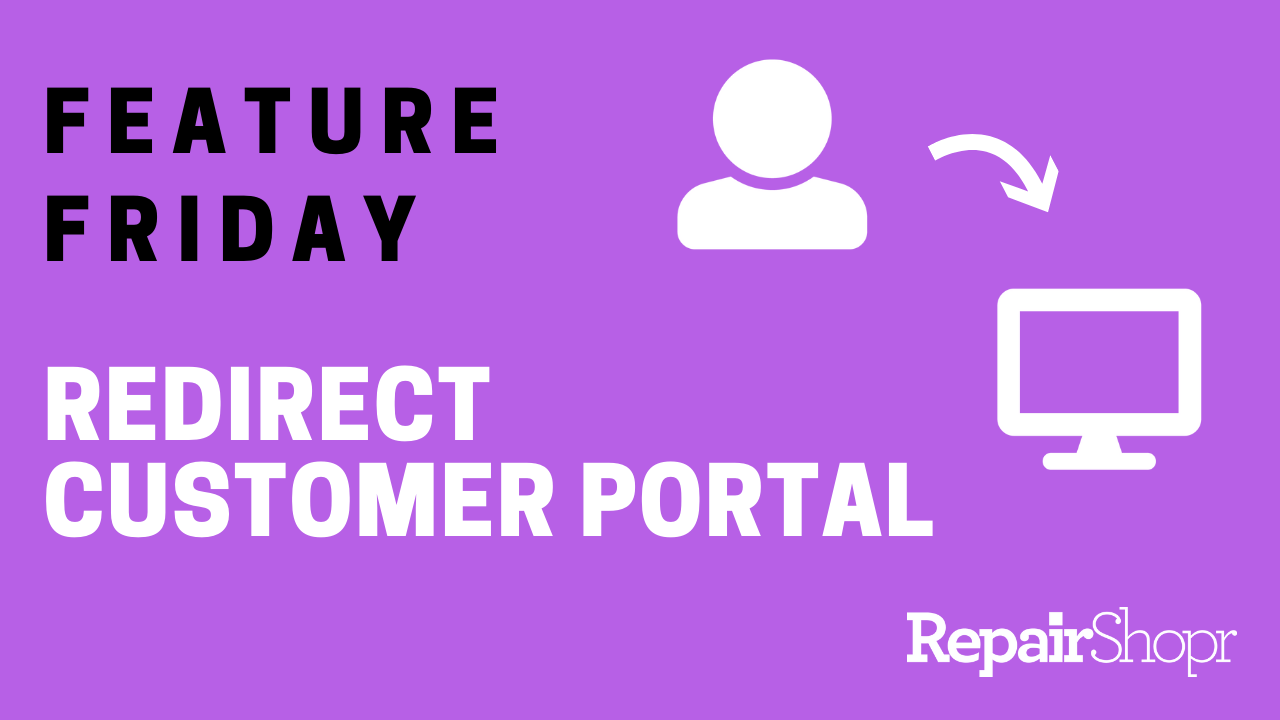 To set up this feature:
Head to the Admin area of your RepairShopr account.
Locate the "Customers" section within the left-hand column.
Click on "Preferences."
Open the "Advanced" section.
From here you will notice the new option to "Disable Customer Portal and redirect to URL" at the bottom of the page.
If you'd like to keep the Customer Portal available for your Customers to access (as it is by default), simply leave this field blank.
If you'd like to redirect your Customers to another URL of your choosing, type the URL into the field provided.
Be sure to click "Save."
After updating the URL and saving your changes, any areas where you currently link to the Customer Portal will automatically redirect your Customers to the new URL you've submitted. By default, the Customer Portal link is included in the footer of your email templates.
Pro Tip #1: Send your Customers to your business website or perhaps a page with a custom widget enabled that allows your Customers to request service from you!
Pro Tip #2: If you are choosing to utilize this feature and redirect your Customers to a location that is not the Customer Portal, be sure to update the link description text in your email templates to reflect the new URL. This will help to minimize confusion and create an accurate description of where you're sending your Customers in place of the portal.
Check out our video to see this feature work in action:
To find out more about the Customer Portal, please review our Knowledge Base article here.
We hope you enjoy this user-requested update, and look forward to hearing what you think! Please send any feedback to help@repairshopr.com.