Hey RepairShoprs – Happy Feature Friday!
Today we are sharing a highly-requested update to the SMS messaging feature within RepairShopr.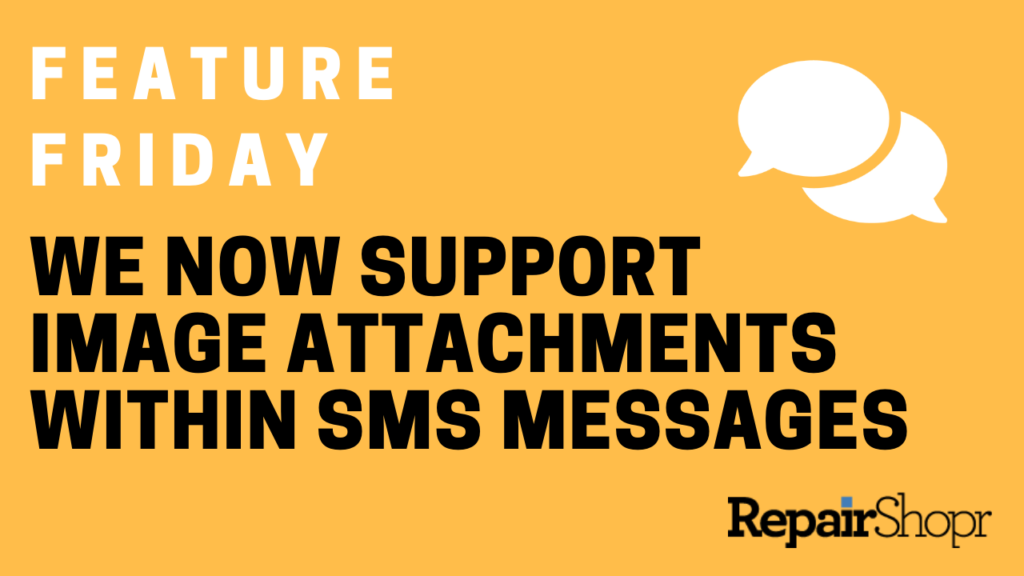 Your Customers can now include images in their SMS messages to you! Prior to this update, SMS messages appearing within the Ticket Communication section of a Ticket couldn't accept image attachments.
Now, a clickable thumbnail version of the images your Customers send will appear within the communication entry of the Ticket Communications section, as well as within the Attachments section on the left-hand side of the Ticket.
These images and Ticket Communications are set to "public" so that Customers utilizing the Customer Portal feature can access the images after sending and the message history is more complete when referencing.
Check out this update by watching our video here:
For more information on SMS messaging within RepairShopr, check out our Knowledge Base article here.
– The RepairShopr Team