Hey RepairShoprs – Happy Feature Friday!
Today we released a user-requested feature addition to the Reports module: Report Favorites.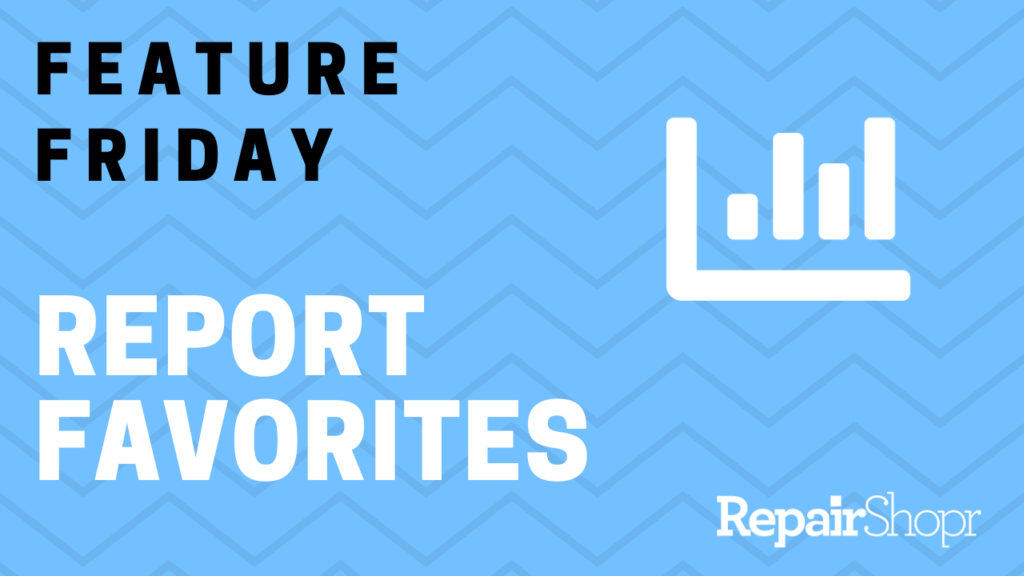 That's right, you can now save your Report styling preferences as a favorite and access them at the click of a button (i.e. the sort order, the various columns you wish to view, and filters).
Please note that this applies to most Reports, but doesn't yet apply to all Reports. You can find out more about which Reports contain this feature by clicking on the link to the Knowledge Base article below.
Watch on to see the full power of this feature in action:
You can also reference our Reports Knowledge Base article for more detailed information. Stay tuned for more reporting updates soon!
– The RepairShopr Team