Hey RepairShoprs – Happy Feature Friday!
This week we're showing you how to save time inside of RepairShopr by creating Recurring Tickets.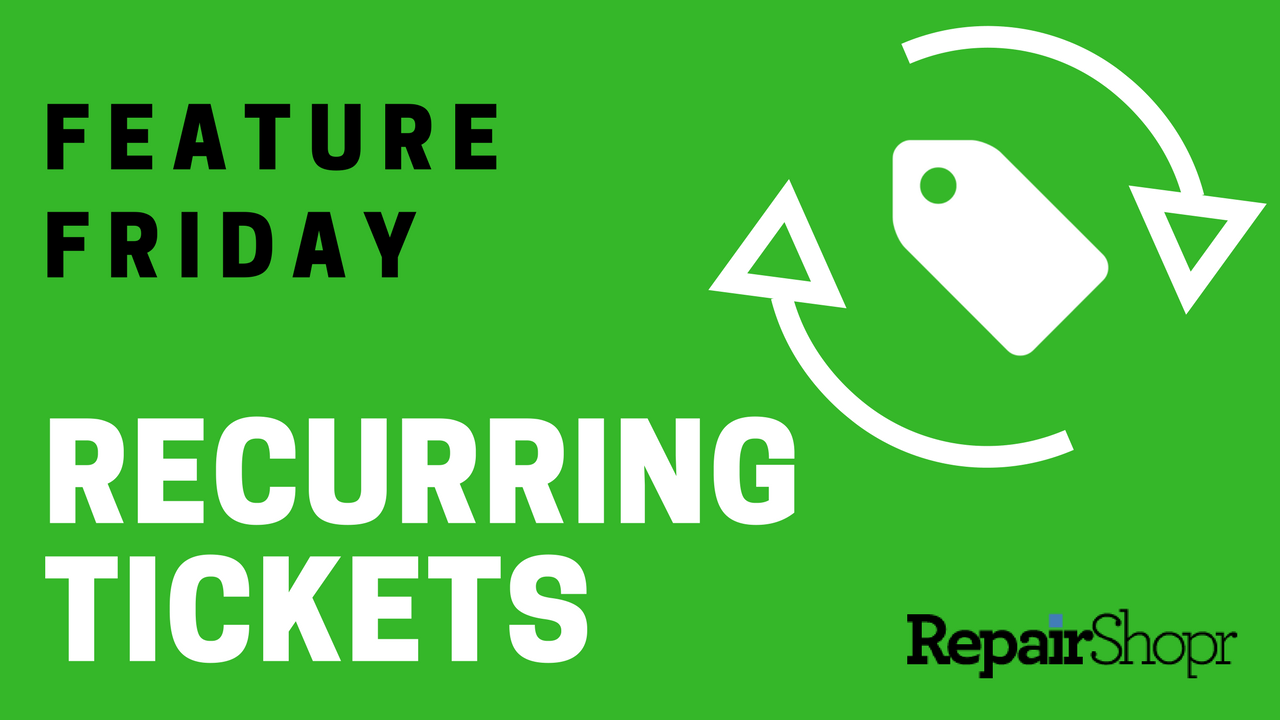 Similar to Recurring Invoices, Recurring Tickets make life easier by automating a step of your customer flow. They can be used when you have repeat jobs for a particular customer, if you're performing scheduled ongoing work for a client, or even as reminders for your techs.
To set up a Recurring Ticket, simply create a new Ticket, then go to Actions, Make Recurring, and fill out the popup form that appears. You can also view all current Recurring Tickets in your Admin Portal under Ticket Preferences > Recurring Tickets and make edits, pause, or delete them.
Check out the video below for more information on how to do this.
Enjoy, and have a great weekend everyone!
-The RepairShopr Team