Hey RepairShoprs – Happy Feature Friday!
Have you heard about the Quick View Modal we released within the Assets, Tickets and Customers modules over the last few weeks?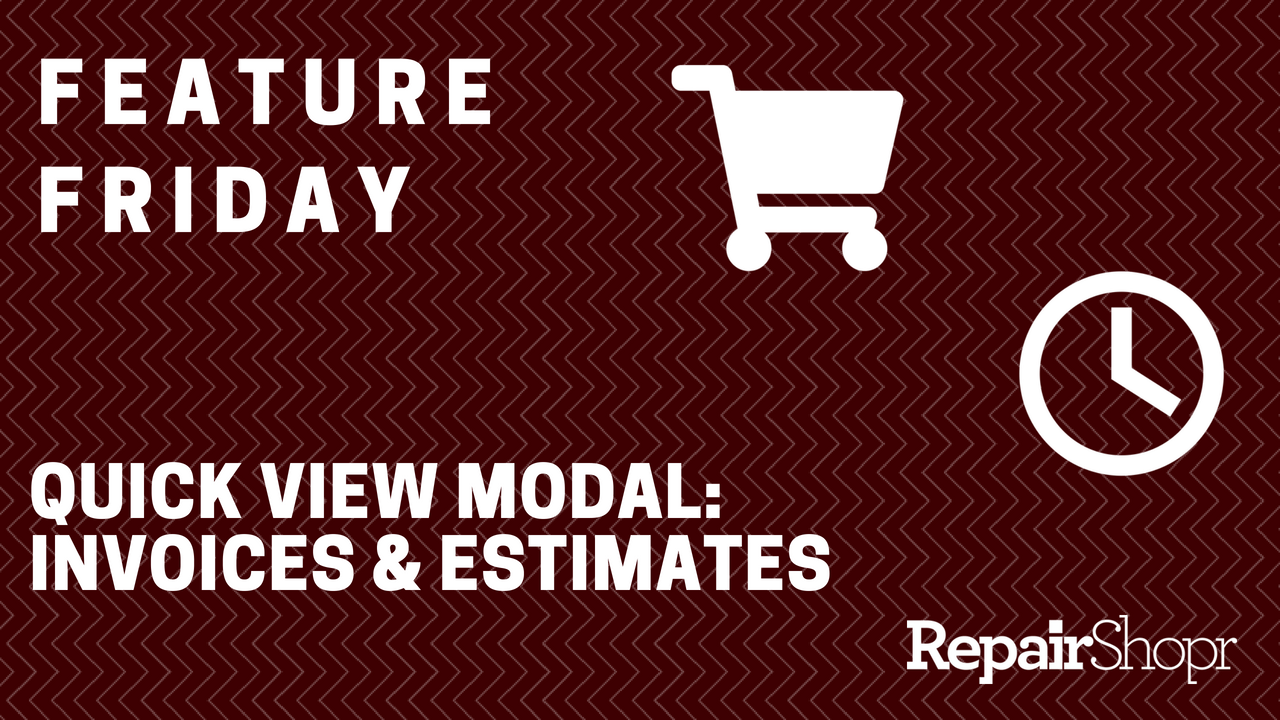 This nifty feature allows you to:
View pertinent information about an Asset, Customer, Ticket, (and now) Invoice or Estimate
Make edits to this data from directly within the modal
View recent activity about an Asset, Customer, Ticket, Invoice or Estimate
Perform various actions from directly within the modal, such as converting an Estimate to an Invoice
Avoid having to navigate away from the page you're on in order to accomplish certain tasks
We're happy to share that the Quick View modal has now been brought to the Invoice and Estimates modules! To enhance the power of this feature, we have also provided access to it in any areas where modules are cross-referenced (i.e. if an Invoice was created from an Estimate, it's linked within the Estimate itself and the Quick View modal icon will appear next to the link as well).
To open the Quick View modal for a particular Estimate or Invoice, simply navigate to one of these modules within your RepairShopr account and hover over one of the listings in the table. You'll notice a magnifying glass icon appear to the left of the Estimate or Invoice name. Click this icon in order to open the modal. That's all there is to it!
Note: You must be using RepairShopr's Beta User Interface in order to access this feature.
To see the Quick View modal in action, watch the Feature Friday video here:
You can also learn more by referencing our Estimates or Invoices Knowledge Base articles.
We hope you enjoy the addition of this feature throughout the RepairShopr platform. Please let us know what you think by emailing help@repairshopr.com.
– The RepairShopr Team