Hey RepairShoprs – Happy Feature Friday!
Today we're sharing a nifty new feature addition that's sure to save you time while managing jobs in RepairShopr.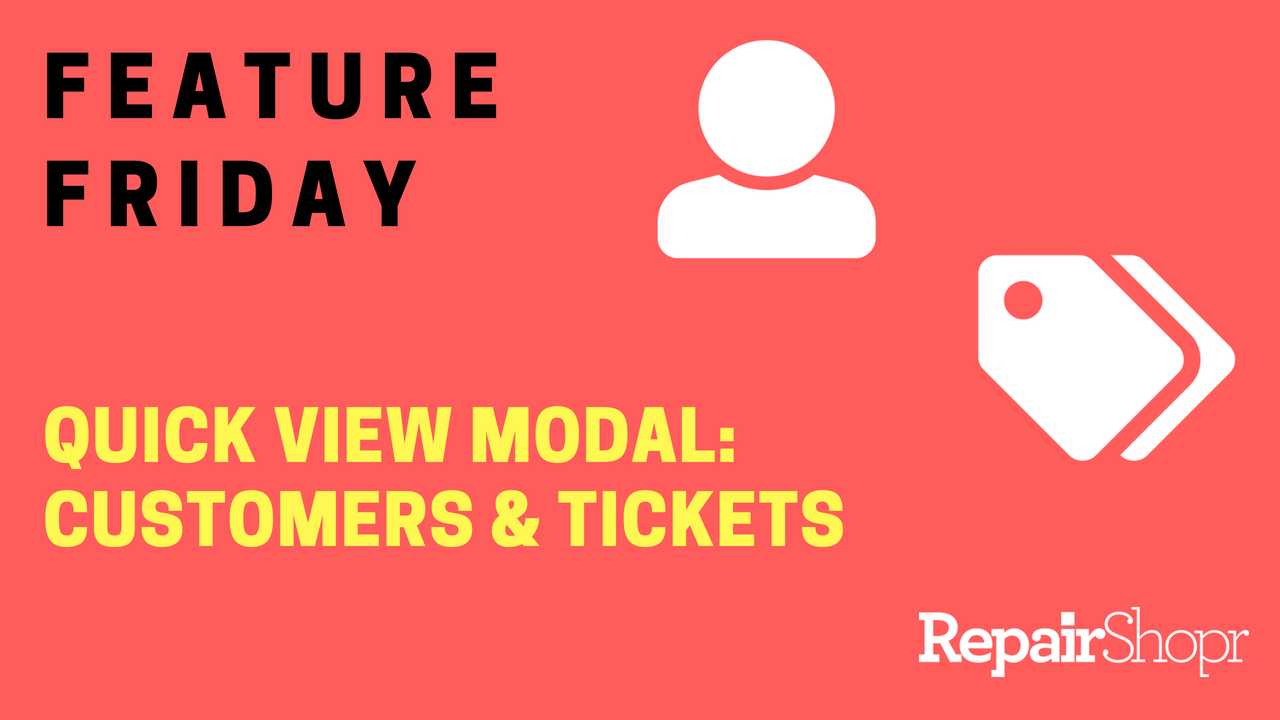 We're happy to announce that the Quick View modal has been added to the Tickets and Customers modules, in addition to appearing within the Assets module which we announced a few weeks ago.
With the Quick View modal, you can do things like:
View pertinent Customer, Ticket, and/or Asset information
Make edits to this data
View recent activity
Perform various actions on-the-fly, such as printing
Avoid the need to navigate away from the page you're on in order to complete certain tasks
To open a Quick View modal for a particular Customer, simply navigate to the Customers module within your RepairShopr account and hover over a Customer listed in the table.
You'll notice a magnifying glass icon appear next to the Customer name. Click this icon in order to open the modal.
Additionally, we've added Quick View modal access to all areas throughout the app where Ticket and Customer information are referenced, such as within an Invoice or Estimate, so you can quickly and easily view information and complete actions without having to navigate to the detail pages within these modules.
A quick run-down of the Customer Quick View modal appears in our Knowledge Base article here.
Check out our Feature Friday video below to see the power of this feature in more detail:
Happy repairing!
– The RepairShopr Team