Hey RepairShoprs – Happy Feature Friday!
Today we are sharing another user-requested update to Recurring Invoices within RepairShopr. You now have the option to disable the creation of zero dollar Invoices when a Customer's billing cycle comes around and an Invoice is generated!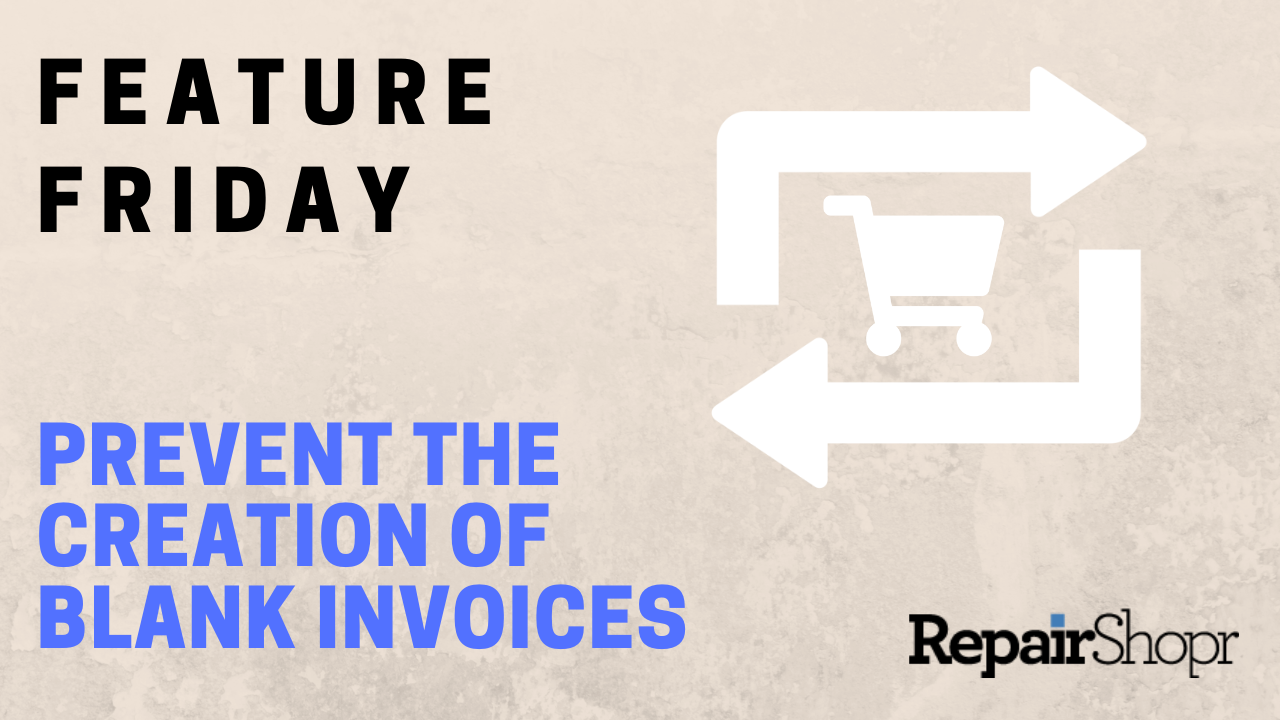 This is a huge update for many users, as prior to today's release you were unable to prevent zero dollar Invoices from being created if you had the "Add any pending Ticket charges" or the "Clear/reset prepay hours (before this runs)" option enabled on the Recurring Invoice template, but no other line items listed within the Invoice.
Furthermore, if you had "Email customer the PDF" enabled, your Customer would receive a copy of the blank Invoice. This new setting allows you to disable the creation of the blank Invoice entirely if you wish.
To disable or enable this setting:
Log into your RepairShopr account.
Open up one of your Recurring Invoice templates to edit, or create a new one.
Scroll down to the newly added check-box field: Allow generation of blank invoices.
Uncheck the box to disable this feature and prevent zero dollar Invoices from generating.
Click "Save" toward the bottom of the page.
Pro Tip: To enable or disable this setting in bulk, select the Recurring Invoice templates you'd like to update from Recurring Invoice template table and use the "Bulk Actions" button in the upper right-hand corner of the page to select the "yes" or "no" option for the generation of blank Invoices field.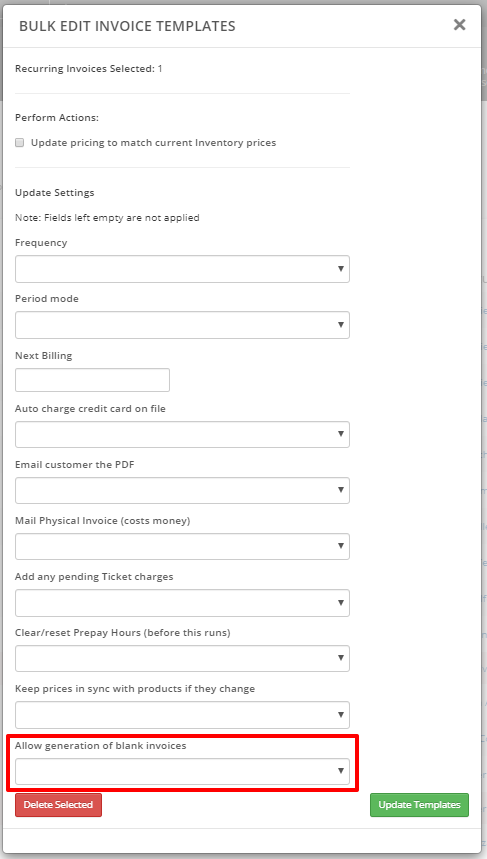 Please note that if you have this setting disabled, but your Invoice contains zero dollar line items at the time it is generated, the Invoice will still be created at a zero dollar value. This setting works to prevent the creation of Invoices that simply have no line items present.
To watch a video regarding this update, check out our video here:
To learn more about this setting and Recurring Invoices within RepairShopr, check out our Knowledge Base article here. Enjoy!
– The RepairShopr Team