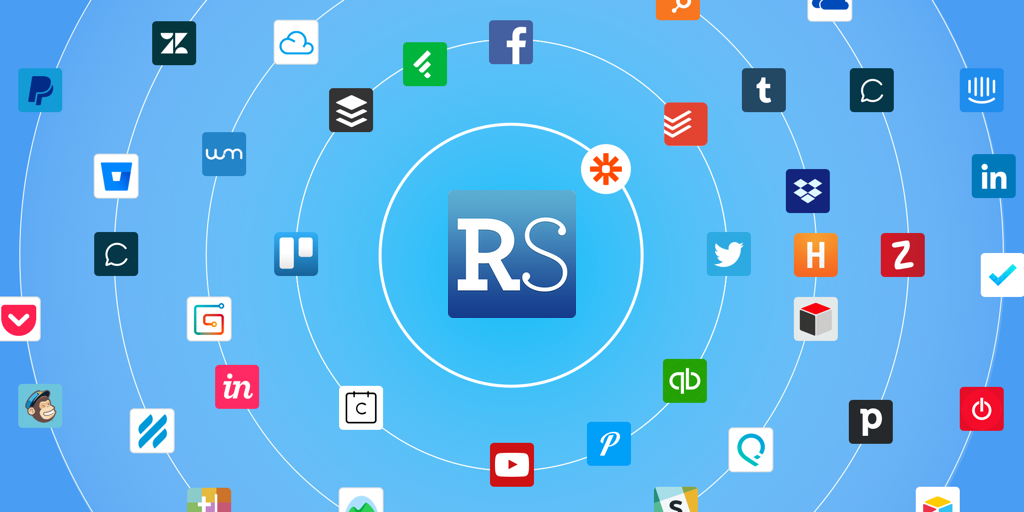 Hey RepairShoprs,
We're big fans of integrations, and Zapier has been one of our favorite integrations since we launched it nearly two years ago. Why do we love Zapier so much?
We consider Zapier the "internet glue" that was made to save you time because it connects the tools you're already using to make them even more powerful and valuable, so you'll spend less time manually transferring data between your business tools and can dedicate more focus to creative, big picture tasks.
If you didn't already know, Zapier allows you to define "triggers" and make those perform "actions" in another app (for example, when a Customer is created in RepairShopr, create a Contact in Gmail).
This month, Zapier is celebrating a huge milestone, which means you have even more integrations at your fingertips.
Zapier now integrates with 1,000 web tools!
And that means RepairShopr connects with 1,000 web apps, too 🙂
From RingCentral to Google Contacts, Office 365, Google Sheets and more, you can create a nearly endless amount of "Zaps" that can streamline your daily workflow.
Boost Your Productivity with Popular RepairShopr Integrations
Here are some of the popular integrations that RepairShopr users already use to be more productive.
Once you've created a free Zapier account, use our invite link in the RS App Center Zapier card to get started. For step-by-step instructions on how to set up a Zap, visit our Knowledge Base.
Questions or feedback? Email us at help@repairshopr.com or visit our feedback forum. We'd love to hear what you think!
– The RepairShopr Team