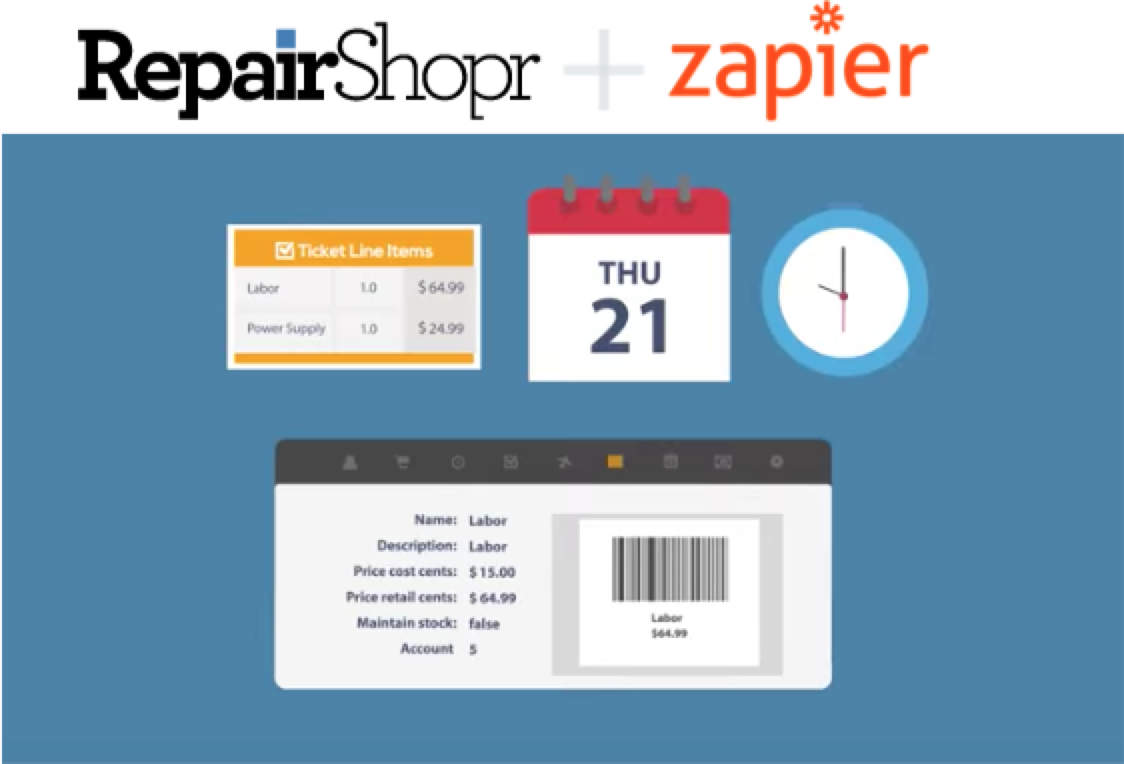 Wouldn't it be great if you could
focus on your customers and their repairs instead of filing and accounting?
RepairShopr
was designed do to that for you, with a feature-complete platform that acts as
an office assistant, accountant, marketer, and warehouse manager for your
shop—all rolled into one.
But you also rely on other apps to get the job done, and
spend time moving data between them. From now on, you don't have to: Zapier's
RepairShopr integration
can do it for you.
When a client emails you about a job, we'll log a
ticket for you. Too busy on that rig to worry about accounting? We'll capture
new payments, and pass the new invoices to your accounting app. And if you've
had enough logging names and addresses by hand, Zapier will record every
detail for you, too.
The best part is that you can connect all your
business data to any app you use. Whether you're looking to keep contacts on
your CRM, get notifications while you're talking about a job in chat, or need
someone to keep following up with your customers via email, you can set up
automation to handle it in minutes.
The Zap editor is always ready for you to
create workflows from scratch, but if you want a head start, try one of these
examples and we'll walk you through everything:
Never Enter Or Lose
Customer Info Again
Track Your Business Through Chat And Email
Fix up your business and streamline your services with RepairShopr and Zapier, and make your
customers come first.