Hey RepairShoprs — Happy Friday!
Later today we're releasing an update to Ticket and Estimate templates within RepairShopr. Similar to our recent multiple Invoice templates release, you can now create multiple Ticket and Estimate templates!
You can now save various customized templates to be used in a variety of situations specific to your business, such as templates to be used on a per-Customer or per-Customer group basis.
You'll see that just like with Invoices, you can now set a custom name per template, as well as assign a global default. On the Customer record, you'll see new options for setting your default Estimate and Ticket template, in conjunction with your default Invoice template and terms. Lastly, on Estimates themselves, you'll now be able to set the Estimate template post-creation if you want to.
Check out our video here to see this update in action: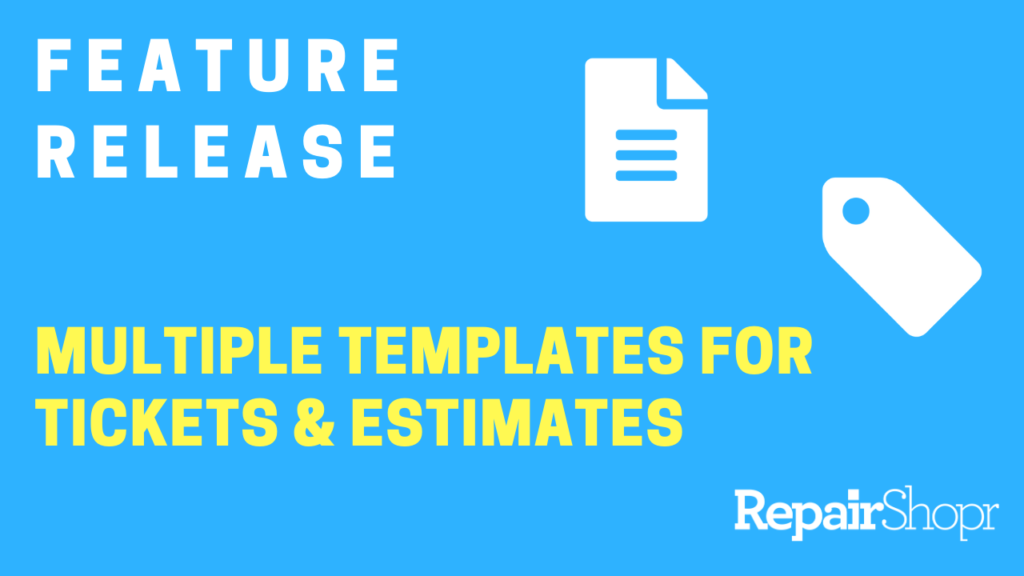 Learn more about how to use RepairShopr templates in our Knowledge Base article here.
We hope you enjoy this update and look forward to bringing you more user-requested updates soon!
– The RepairShopr Team