Hey RepairShoprs – Happy Wednesday!
Today we're sharing another highly requested update to the Device Repair Widget feature within RepairShopr, now called "Repair Widget."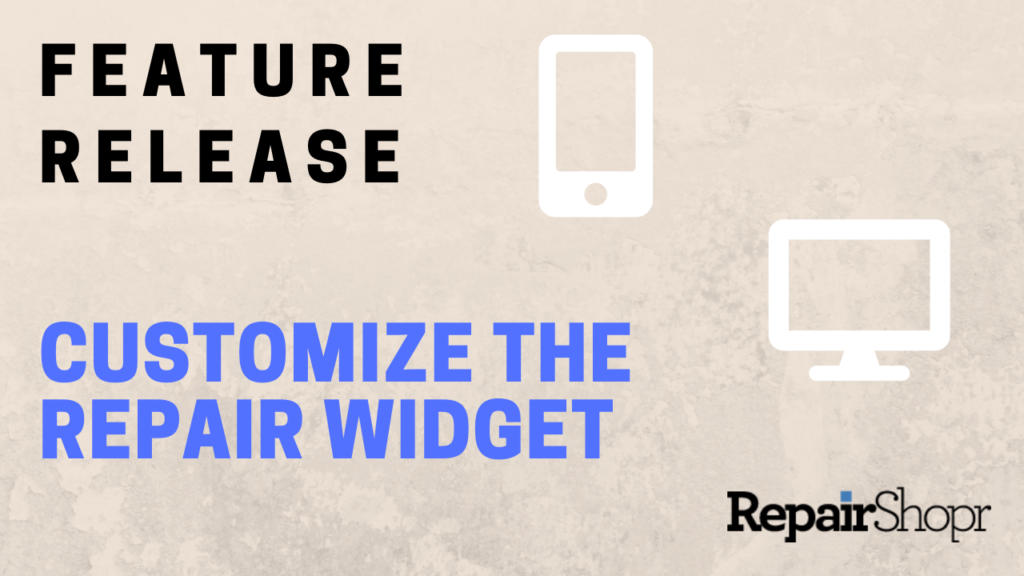 A few weeks ago we announced some customer experience updates to this feature, which included improving the user interface for different resolutions and cleaning up a few things aesthetically.
Today's release takes things a step further by allowing you to customize the Repair Widget theme colors, as well as the option labels within the flow!
When editing an existing or creating a new Repair Widget, you will notice that the edit screen now includes the option to customize the name of the "Option Label" instead of using the fixed default options. You can also clone the different option types to quickly set up each device model your business services, for example.
Additionally, on the main Repair Widget index page, you can click the "Theme Colors" button that's been added to the top-right corner of the page and select your color themes for various parts of the widget! Upon saving your changes, the widgets will automatically be updated with the new colors of your choosing.
Finally, you can now select any of the Repair Widgets you've created when building a Custom Widget flow, as opposed to only being able to choose the default Repair Widget as a step in the flow. This is useful for those who are using Custom Widgets as a part of the check-in process for Customers within your store, as you can now create a variety of flows with different Repair Widgets for Customers to utilize on a self-serve basis.
Check out these updates in action by watching our video here:
To learn more about the Repair Widget, check out our Knowledge Base article here. We hope you enjoy this user-requested update and look forward to bringing you more valuable updates soon!
– The RepairShopr Team