Hey RepairShoprs – Happy Feature Friday!
Today's the day… One-Time-Use (OTU) Inventory Products are now available!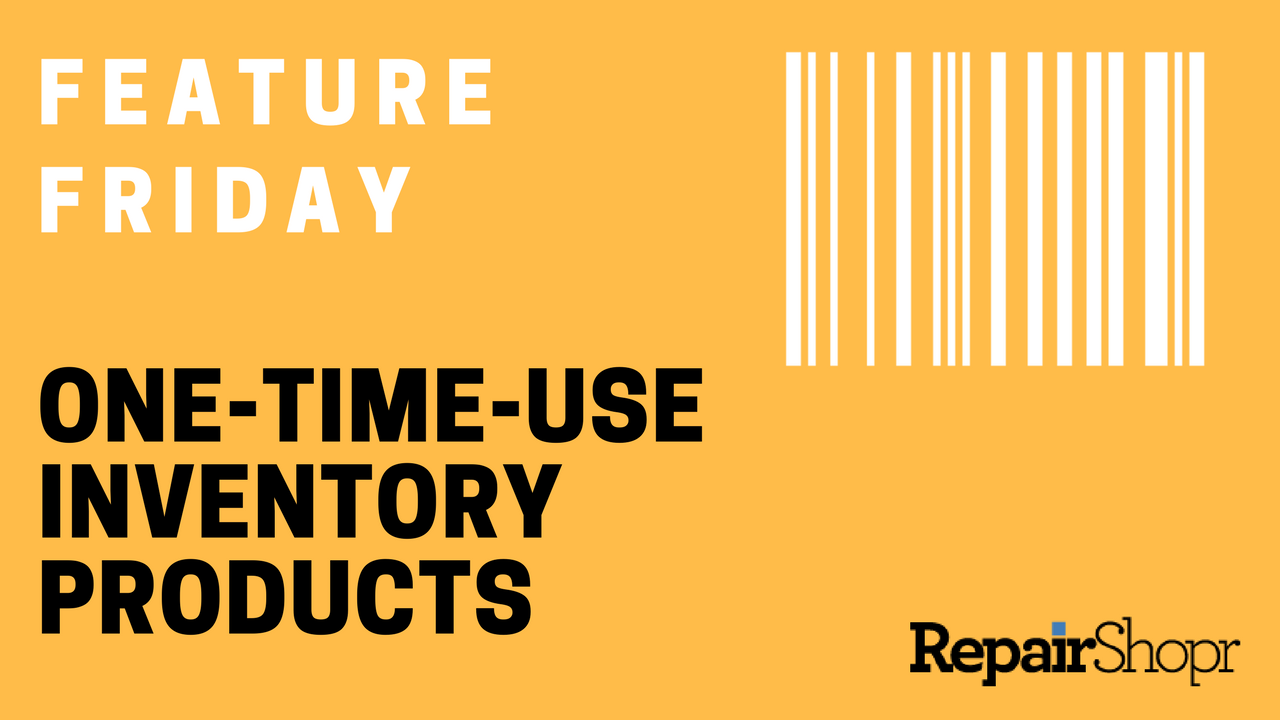 Last week we hinted at the release of this new feature, which makes it simple to add "One-Time-Use" products to your RepairShopr Inventory. Whether you've accumulated these types of products over time or you're simply buying devices or accessories that will not be purchased again, OTU products are disabled automatically once sold so your Inventory list stays clean. Here's a quick summary of how OTU works:
Lets you indicate items that are "One-Time-Use" in the Inventory Details Edit page
Automatically disables the OTU Inventory Product once it runs out of stock
Allows OTU items to be created from the Inventory module, Customer Purchases, and Purchase Orders
Integrates with bulk inventory upload via CSV to quickly add large quantities of items
Is incorporated into Inventory search to specifically filter for just in-stock OTU items
To check it out, enable it from your account by going to Admin > Inventory Preferences. Then create a new product and check the "One-Time-Use Item" box. Watch the video below and check out our Knowledge Base article for more detailed information about this process and how OTU works.
We hope this new feature saves you time throughout your workflow by making those single-use Inventory items a bit easier to work with.
– The RepairShopr Team