Hey RepairShoprs – Happy Feature Friday!
We recently released the ability to run multiple Ticket Timers at once, allowing you to work on more than one Ticket and run the Labor Log simultaneously on each Ticket.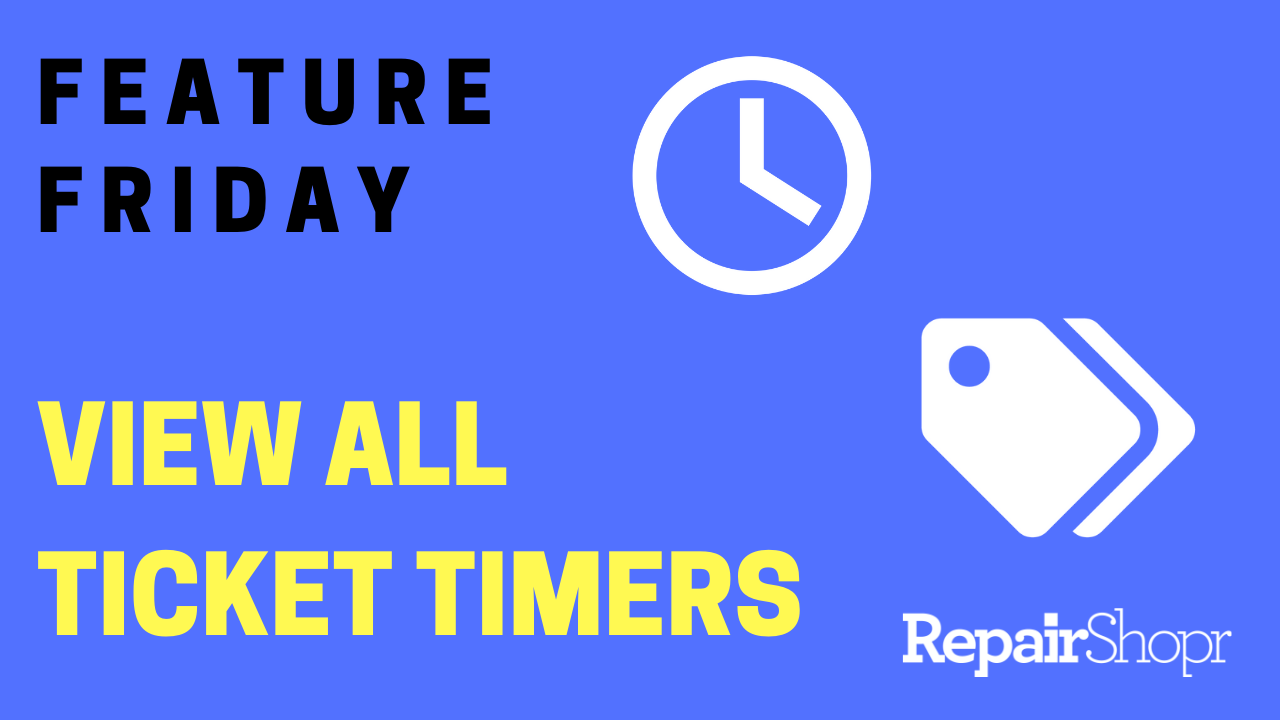 Now, we've taken things one step further by allowing you to view all currently running Ticket Timers from a single page. This update is based on direct user feedback requesting that there be a broader global view of which technicians are working on which Tickets, for which Customers, etc.
To enable this feature, you'll first want to turn on the Security Group setting in order to access the Active Timers page in your RepairShopr account (Global Admins have access by default):
Log into your RepairShopr account.
Head to the Admin section.
Locate the "Security Groups" option in the left hand column of the page.
Click the "edit" button for the group you'd like to enable this permission on (Admins or Technicians).
Checkmark the "Ticket Timers – Overview" option.
Click the "Update Group" button at the bottom of the page.
Once the permission is enabled, simply head to the Tickets module, click on the "View" button in the top-right corner of the page, and select the "Active Timers" option. Here you will see a page containing information about the Customer, Ticket Timer, User, etc. If you're a Big Chain account with us, you'll see all Timers running across all of your Customer's locations, organized by each location 🙂
You can also use the "Active Timer" button at the very top of your account to view all active Timers.
Pro Tip: This option will only appear if you have active Ticket Timers running.
You can view this update in action by watching our video here:
To learn more about Ticket Timers, take a look at our Knowledge Base article here!
– The RepairShopr Team