Hey RepairShoprs – Happy Feature Friday!
Today we're sharing a couple of user-requested updates to our Zapier integration!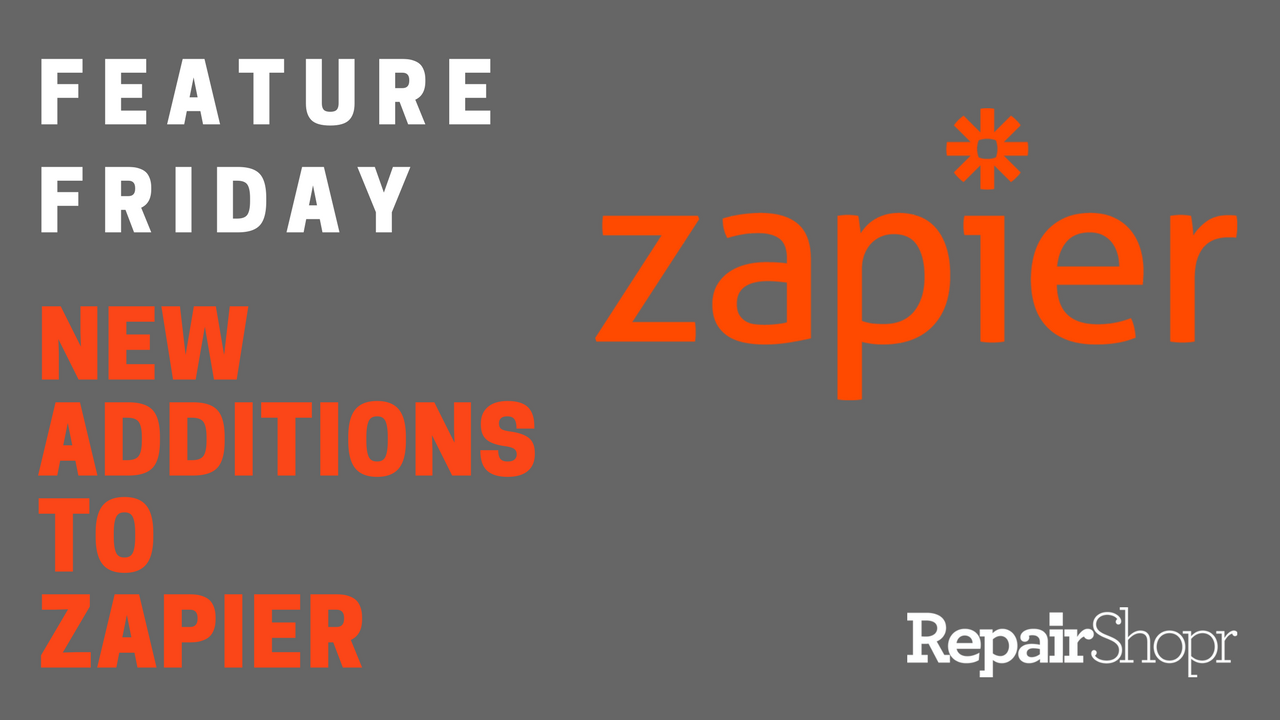 A few weeks ago, we announced that Zapier had reached the point of integrating with 1,000 web tools, which means that RepairShopr now integrates with 1,000 web tools too!
This milestone is so powerful because we believe that the more you automate processes through software like Zapier and RepairShopr, the more you can focus on the job that matters most – taking care of your customers.
We're happy to announce that we've made another update to our Zapier integration, so you can save even more time by eliminating manual workflow steps.
New Search
Find Ticket: Finds an existing Ticket
New Actions
Update Ticket: Updates Ticket status in your RepairShopr account
With these new additions, you can create a Zap that searches for existing RepairShopr Tickets and automatically updates their status. That way, you don't have to manually update the Ticket status as the job progresses and manually sync information from different platforms.
Curious how this works in action? Let's say you ship a product using your favorite shipping software. Create a Zap to search for an existing RepairShopr Ticket using the new "Find Ticket" Search, then automatically update the Ticket status to "shipped" with the "Update Ticket" Action!
Check out the video below to see some example Zaps in action:
Questions or feedback? We'd love to hear what you think!
– The RepairShopr team