Hey RepairShoprs – Happy Feature Friday!
Today we're sharing a simple, but mighty useful addition to the Quick View Modal feature within the Customers module.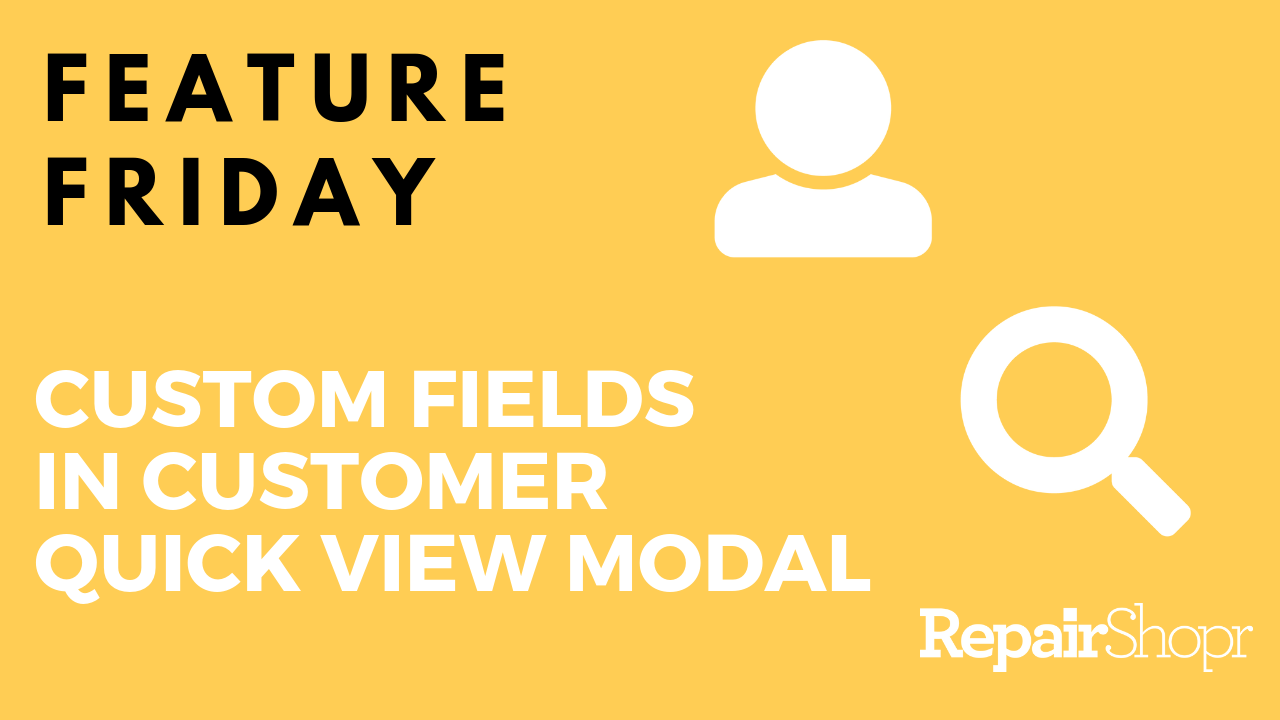 After releasing the Quick View Modal feature a few months ago, we received feedback from the community requesting that we add Custom Fields to this feature. We are happy to say this is now available within the Customers Quick View Modal!
The Quick View Modal allows you to quickly and easily view information and perform functions without needing to leave the page you're on. With the addition of Custom Fields, you can now access even more by viewing all of the custom information you keep on your Customers via Custom Fields.
To view this addition, simply head to the Customers module in your RepairShopr account and click the magnifying glass icon on the far left side of a Customer listed in the table.
You can also see an example and hear more about this feature in this video:
To find out more about all of the goodness contained within the Customers module, including the Quick View Modal and more, check out our Knowledge Base article here.
Enjoy, and stay tuned for more updates from us soon.