Hey RepairShoprs!
Today's the day. We're excited to share that RepairShopr's new User Interface (UI) is now in Beta for all users.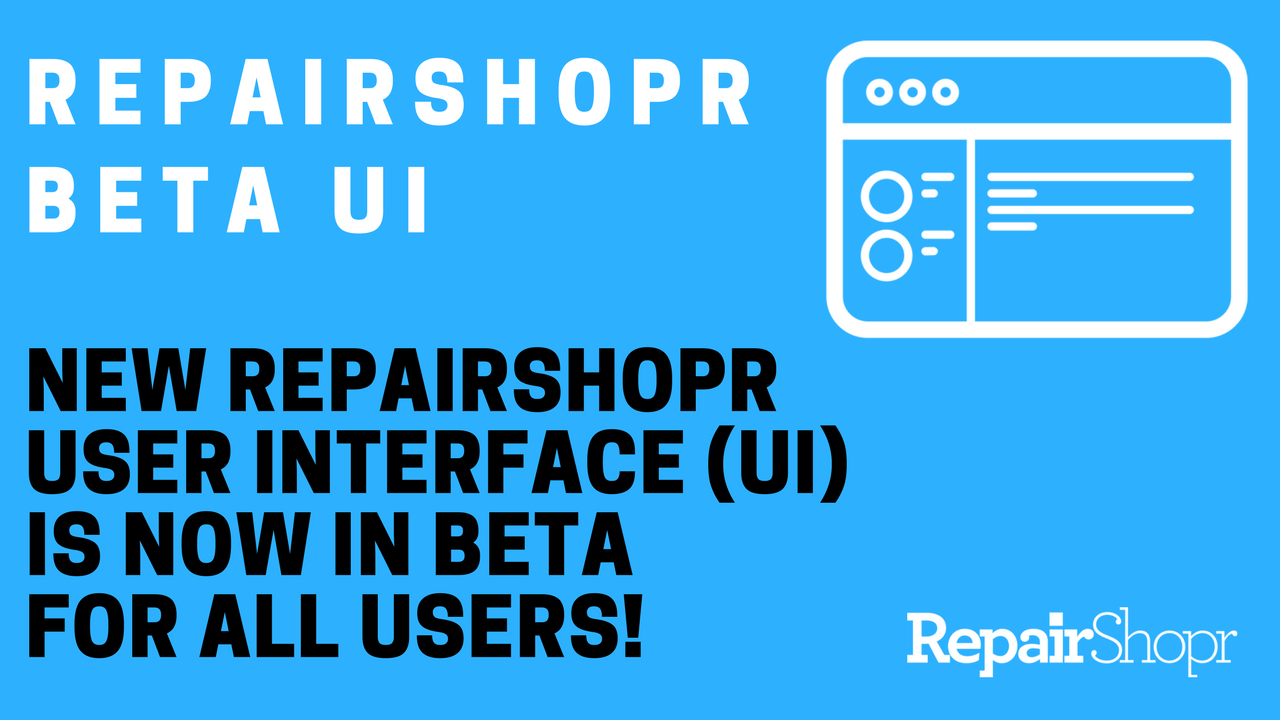 You may have heard about the new UI already, as we first released it to Admin Users in order to hear feedback and iterate before sharing it with the entire RepairShopr community.
We've implemented a ton of feedback since then, and made the UI experience an even better one for all of you to experience today.
Let's take a peek at what the next generation of RepairShopr looks like…
1. Simply log into your RepairShopr account and at the top of the app, you'll see a toggle labeled "Beta UI." Click the toggle and the RepairShopr app will switch to the new Beta UI. Click the toggle again if you want to return to the traditional interface.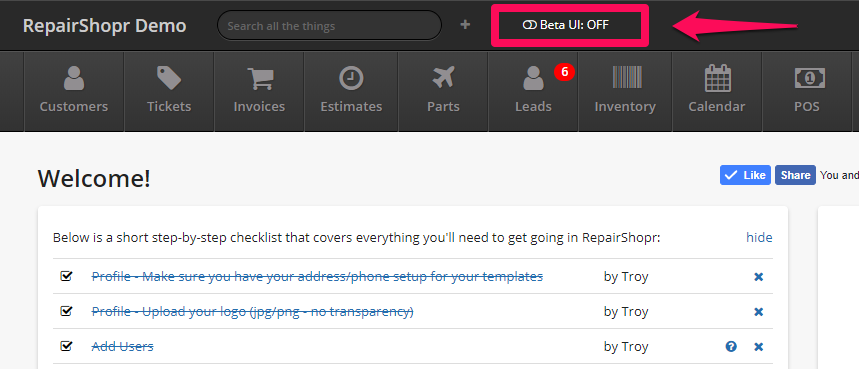 Note: All data will be preserved when toggling between the Beta UI and traditional UI. As always, just remember to click "Save" where applicable before moving on.
2. Dive into these walk-through videos to get a more in-depth look at how the modules you love and use everyday have changed for the better.
While developing this updated Beta UI, we focused our attention on streamlining workflows and functionality to make RepairShopr more intuitive and easier to use for your entire team – from pros to new employees alike.
We coupled years of community feedback with thoughtful design philosophy, tons of Beta user testing (thank you!), and numerous iterations to deliver this smarter platform we're proud to share with you today.
Questions or comments about the Beta? We'd love to hear from you – email us at help@repairshopr.com.
– The RepairShopr Team