Hey RepairShoprs – Happy Monday!
Today we released an update to the Customer Portal which now includes the ability to require Multi-Factor Authentication on a per-Portal User basis.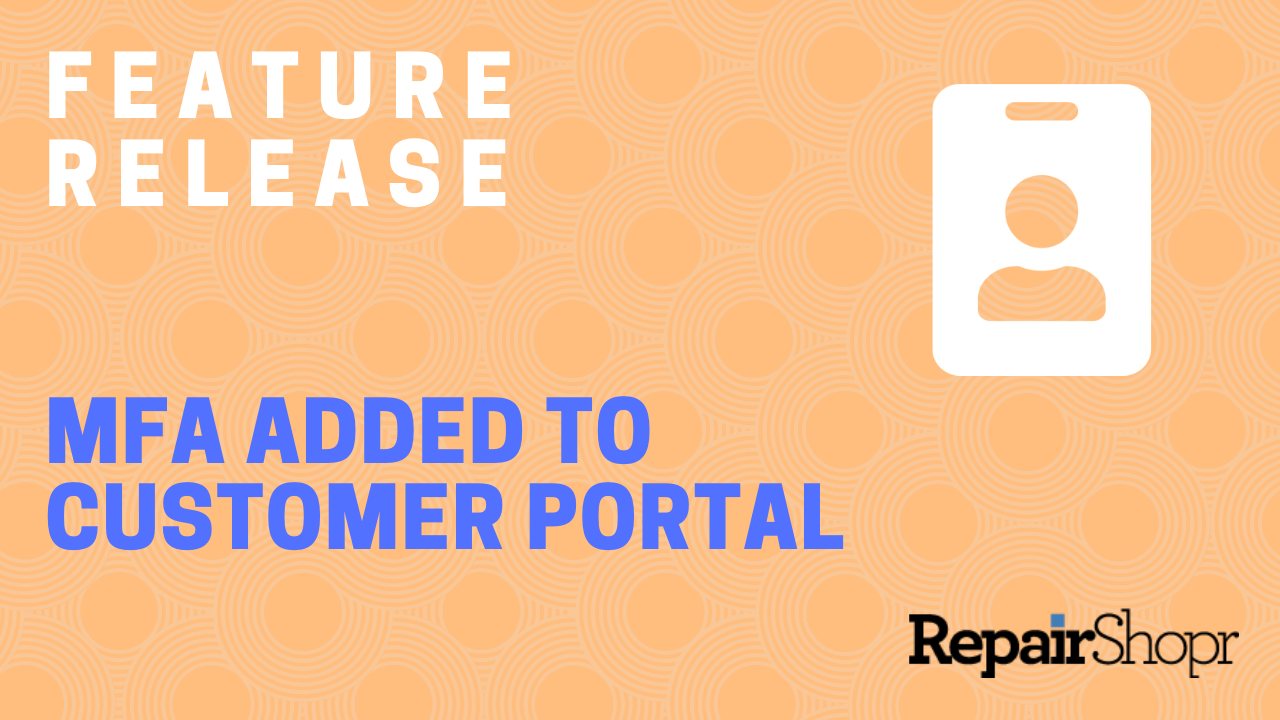 This added security measure is optional and turned off by default. To enable MFA on a Portal User, simply head to the Customer record of the Portal User you wish to enable it on, scroll down to the Portal Users section and click the newly added checkbox "Require MFA For This User."
The next time the user goes to log into the Portal, they'll be prompted to set up MFA.
Check out more in our video:
To learn more about the power of using the Customer Portal, check out our Knowledge Base article here.
– The RepairShopr Team