Hey RepairShoprs – Happy Feature Friday!
No, you aren't experiencing déjà vu. We just have another really great update to the Appointments module to share with you all!
This time around, we're sharing a new addition called Appointment Reminder Schedules. Now, you can schedule Appointment Reminders for your customers!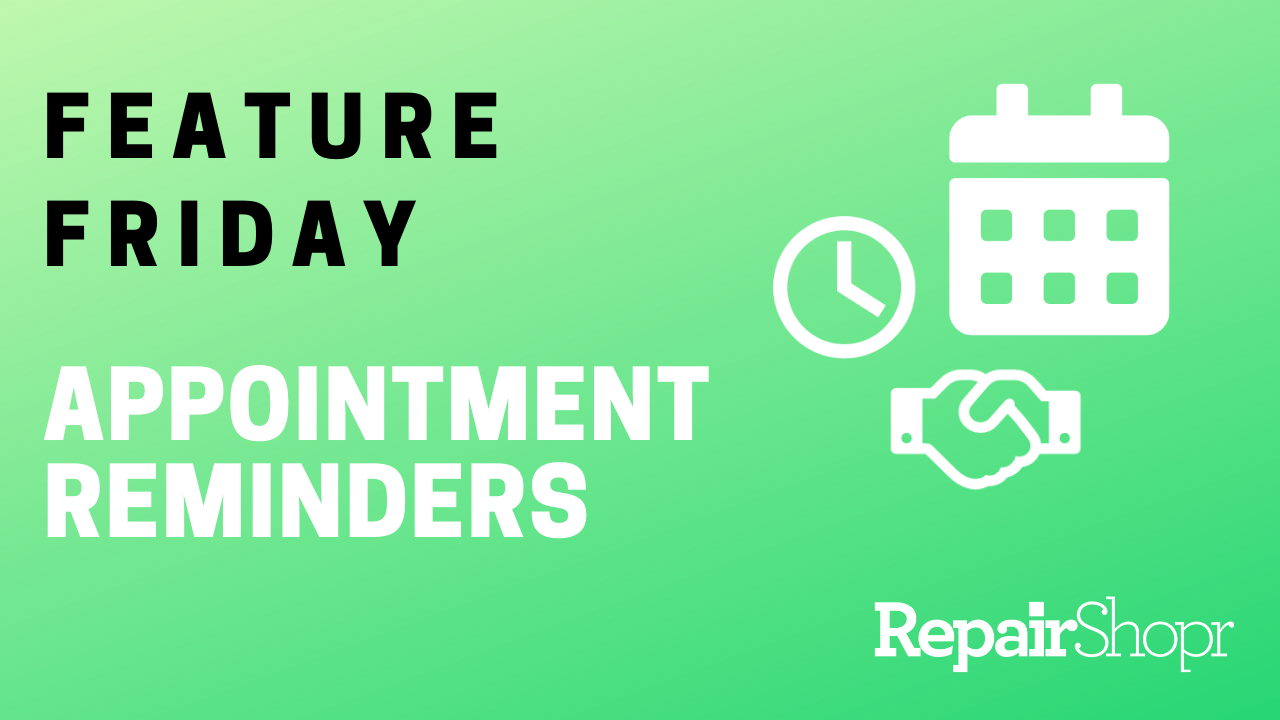 Appointment Reminders:
Log into your RepairShopr account.
Head to the Admin section.
Toward the top of the left-hand column, under the "Administration" section, click the "Appointments Reminders Schedules" option.
Click the "Create New" button in the upper right-hand corner of the page.
Fill out the fields available on the page to create your Reminder.
You have multiple options to choose from here, such as: email the night before, the morning of the Appointment, at a time of your choosing, or even send an SMS reminder with text of your choosing. Pretty neat, right? 🙂
Be sure to click "Save" for the Reminder to take effect.
You can also check out our Knowledge Base Article about Appointment Reminders for more information. Enjoy!
– The RepairShopr Team