Hey RepairShoprs – Happy Feature Friday!
Who uses SMS messaging to communicate with Customers? Well, this one's for you 🙂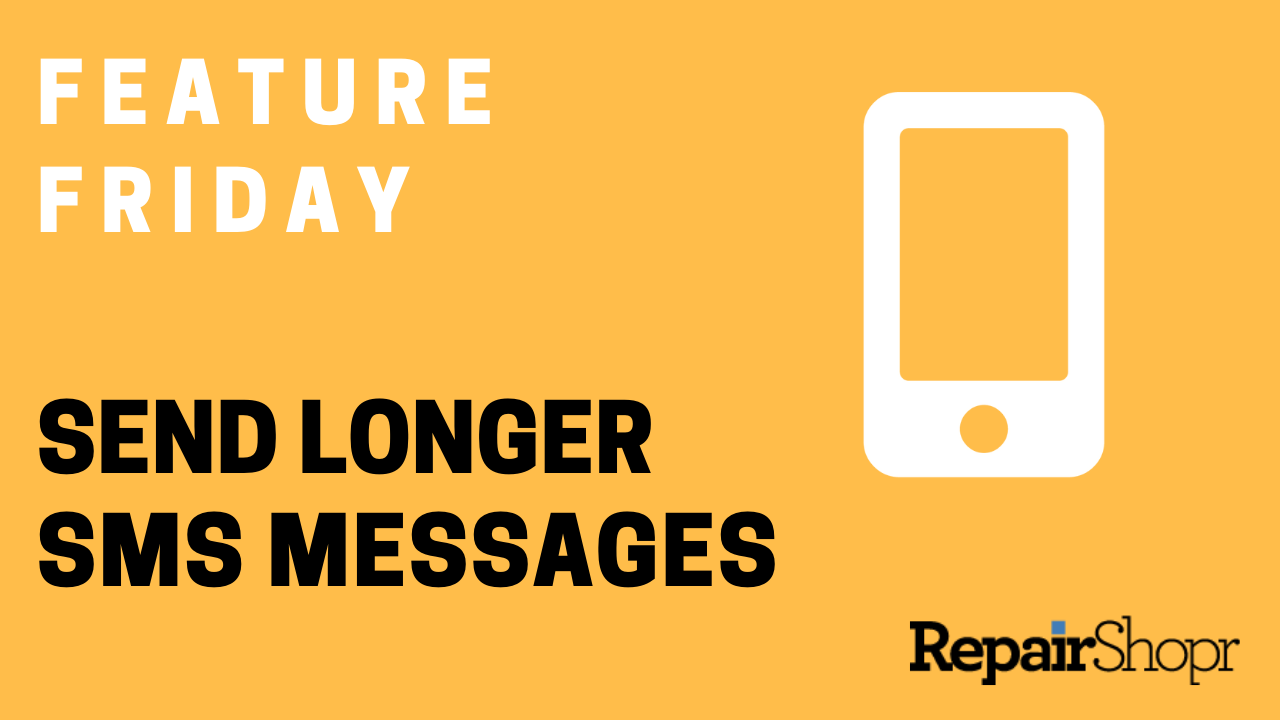 We're happy to share that you can now send your Customers SMS messages longer than 140 characters via RepairShopr Ticket Communications. Simply type your full message into a new Communication on a Ticket, hit "send," and watch the magic happen!
RepairShopr will automatically parse the content into multiple messages for you, sending the full intended message to the Customer via a thread of individual messages. This behavior (breaking your intended message up into multiple messages upon sending) is a requirement due to a standard character limit for sending SMS messages.
Prior to this update, an error would appear if you tried to type more than 140 characters into a new Ticket Communication.
In addition, we've added a new indicator next to the character count field which displays how many individual messages will be sent in order to achieve the goal of sending your full intended message.
You can view this update in action by watching our video here:
To learn more about Ticket Communications and sending SMS messages via your RepairShopr account, view our Knowledge Base article here.
– The RepairShopr Team