Hey RepairShoprs – Happy Feature Friday!
Today we're sharing the release of a highly requested feature improvement: the ability to merge Assets.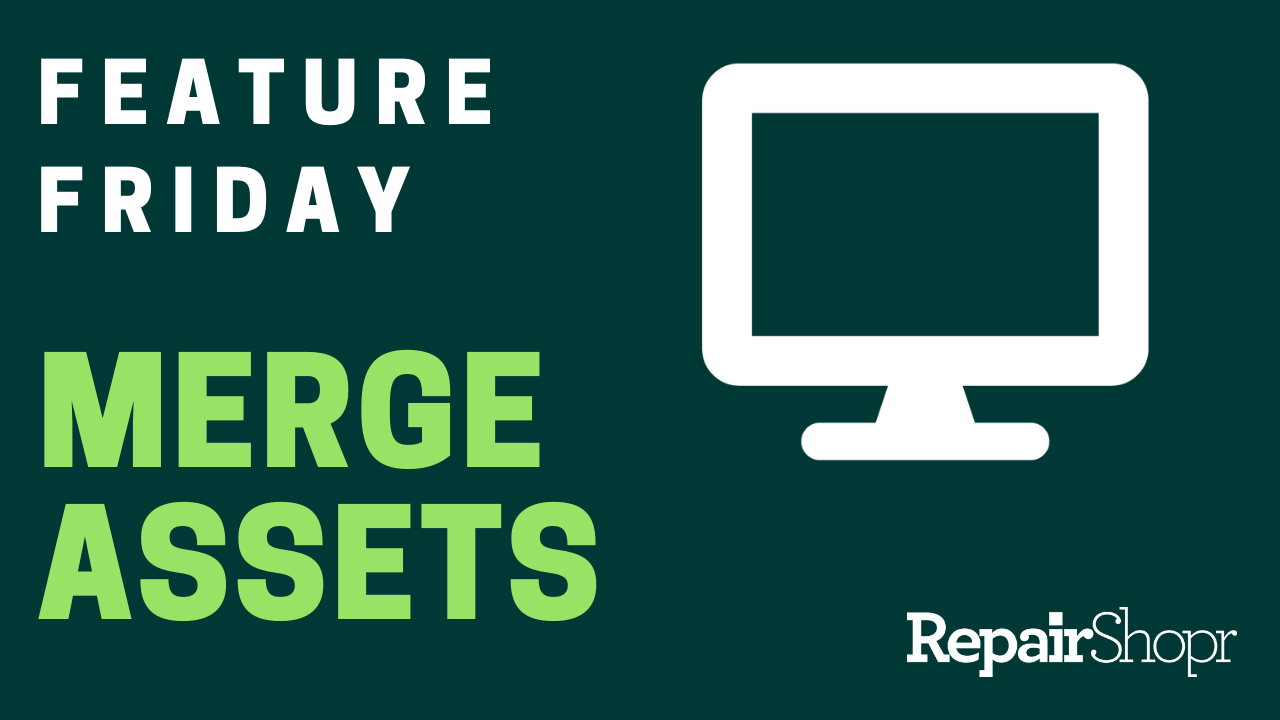 Similar to merging Customers and Tickets, you can now merge two Assets together automatically, to avoid duplicate entries in your account and save yourself the time-consuming work of manually merging two Assets.
To do this, head to your RepairShopr account and:
Open the Assets module.
Click on the Asset you'd like to merge into another Asset (in other words, the one you are eliminating as a duplicate entry).
Click on the "Actions" menu in the upper right-hand corner of the Asset's detail page and select "Merge."
Use the popup to select the "Final Asset" you'd like to keep in your account, and ensure that the "Asset to Remove" is the one you intended to merge into the Final Asset you've chosen.
Click the green "Merge Assets" button to finalize the merge! You will see any pertinent information from the duplicate Asset now appear in the Asset Details for the Final Asset.
Check out our Feature Friday video here to see an Asset merge in action:
For more information on the Assets module, check out our Knowledge Base article here.
We hope you enjoy this time-saving feature, and look forward to bringing you more next week!