Hey RepairShoprs – Happy Feature Friday!
This week we're sharing a user-requested update to the Assets module within RepairShopr.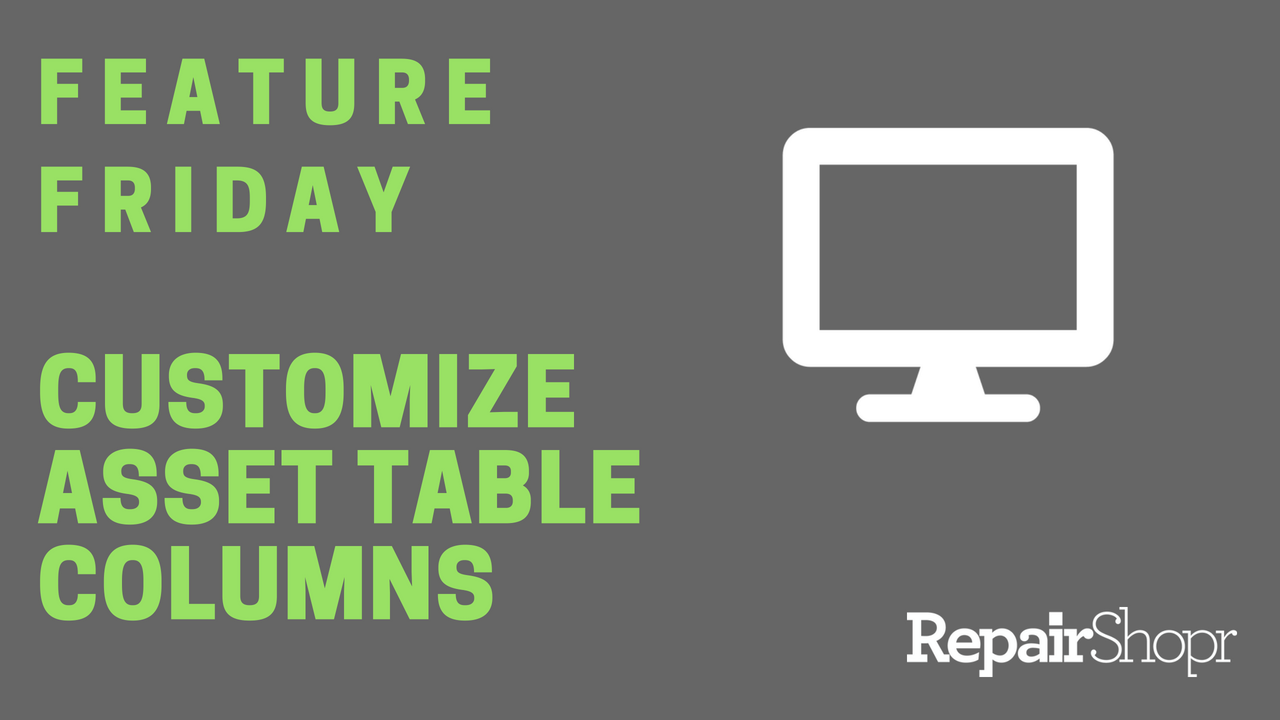 The Asset table contains valuable information about the Assets you've added to your RepairShopr account. We realize that the ability to customize information to fit your business needs is an important element of RepairShopr, and that you may want to view particular information about the Asset without having to dive into the Asset details page. Depending on your business, this could be anything from the serial number, to the make and model of the device, or the age of the device, for example.
We're happy to share that you are now able to customize the Asset table columns to include whatever information you'd like to see within this area.
To do this, simply:
Log into your RepairShopr account and make your way over to the Assets module.
Click on the "Customize" button in the top-right corner of the Assets table.
Use the modal that appears to check-mark the Asset information you'd like to see in the table.
Use the hamburger icon to reorder the columns in whatever order you see fit.
Click "Save."
Please note that we have not limited the number of columns you can add to this table, so you may need to do some adjusting to properly address formatting issues depending on your screen size.
To see this feature update in more detail, take a look at this video:
We hope you enjoy this additional customization within the Assets module, and look forward to hearing what you think! Drop us a line at help@repairshopr.com.
– The RepairShopr Team