Hey RepairShoprs – Happy Feature Friday!
Today we're releasing a highly-requested update to the Password Vault feature within RepairShopr.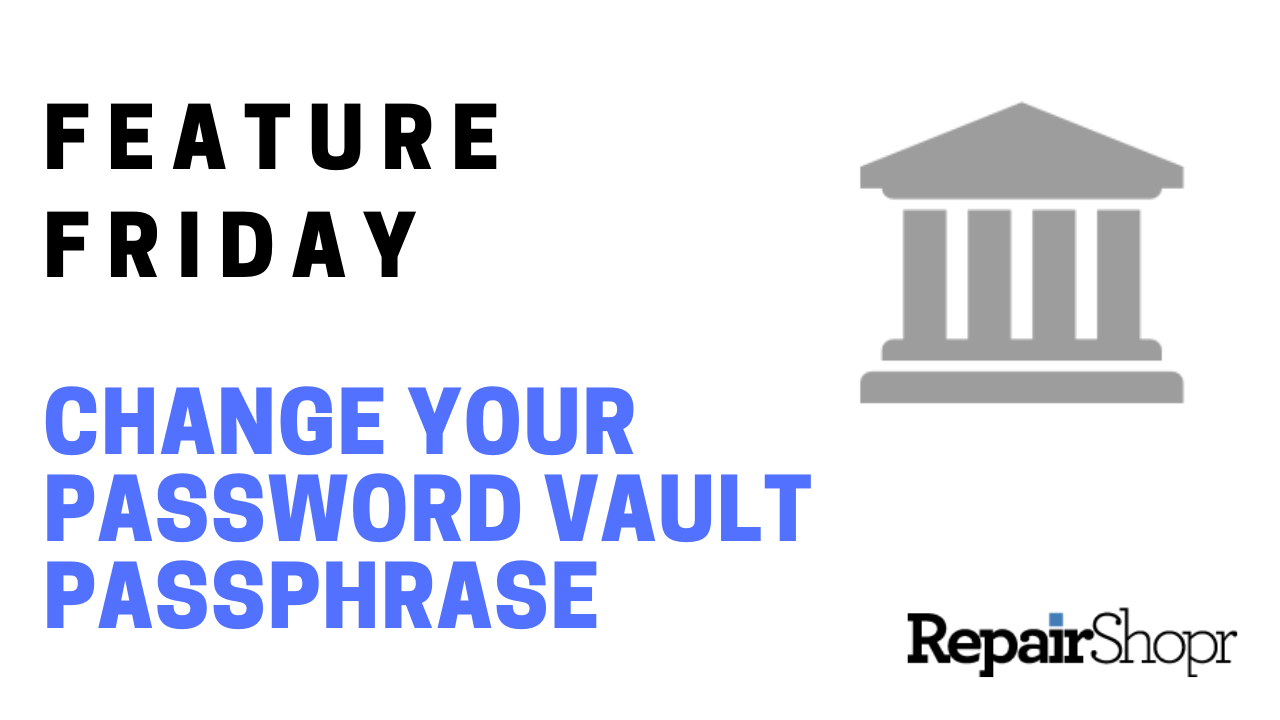 We are happy to announce that you now have the ability to update your Password Vault passphrase. Prior to this update, you weren't able to update your passphrase after first creating it within the RepairShopr App Center and would therefore need to completely disable and re-enable the Password Vault if you had to make a change. This caused issues for users, as the "locked" custom field data that the Password Vault protected would be lost upon disabling.
Now, if you need to change your passphrase for whatever reason, you can simply follow the instructions below and all of your data will remain preserved (and protected) even after updating.
To do this:
Log into your RepairShopr account.
Open the App Center.
Locate and click on the "Password Vault" app card.
If you've already set up the Password Vault on your account, you'll notice a new "Change Passphrase" section on the app details page.
Complete the fields in the Change Passphrase section, typing in your old passphrase and then your new passphrase twice.
Be sure to complete step 2 in the instructions and print a physical copy of your new passphrase! We cannot recover your passphrase for you if you lose or forget it.
Click the "Change Passphrase" button to complete your changes.
To check out this update first-hand, take a look at the video here:
To learn more about the Password Vault feature, take a look at our Password Vault Knowledge Base article. We hope you enjoy this update, and look forward to bringing you more soon.
– The RepairShopr Team