Hey RepairShoprs – Happy Feature Friday!
Today we're excited to share an addition we've made to Customer, Ticket, and Asset custom fields. This new addition we're calling "Scribble" makes it quick and easy to collect Customer signatures or document other important information while using these modules.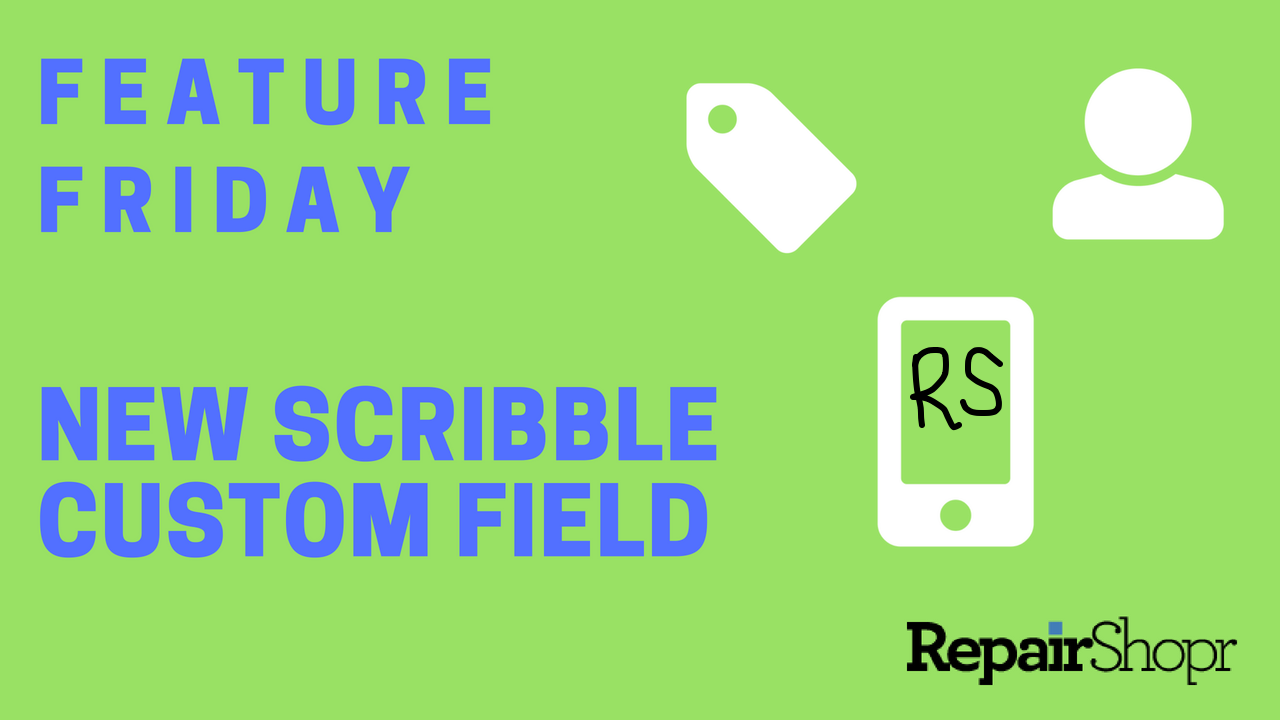 The Scribble custom field type does exactly what it sounds like – it allows you and/or your Customers to draw anything within the field, similar to the signature field used to collect signatures in RepairShopr.
Simply create a new custom field within one of the modules mentioned above using the Scribble custom field type and it will appear in the custom fields section of a Ticket, Customer or Asset as it is being created or edited. After scribbling into the field and saving the changes, the drawing will be stored in the details page of the Ticket, Customer or Asset for your reference.
One use case for this feature, requested by our cell phone repair shops in particular, is the ability to store a device's gesture unlock pattern.
Check out the video below for more information and to see this new feature in action:
We look forward to hearing what you think. Please email us at help@repairshopr.com with any feedback or questions.
Have a great weekend!
– The RepairShopr Team