Hey RepairShoprs – Happy Feature Friday!
This week we're covering a classic feature used in managing your business via RepairShopr – the employee time clock.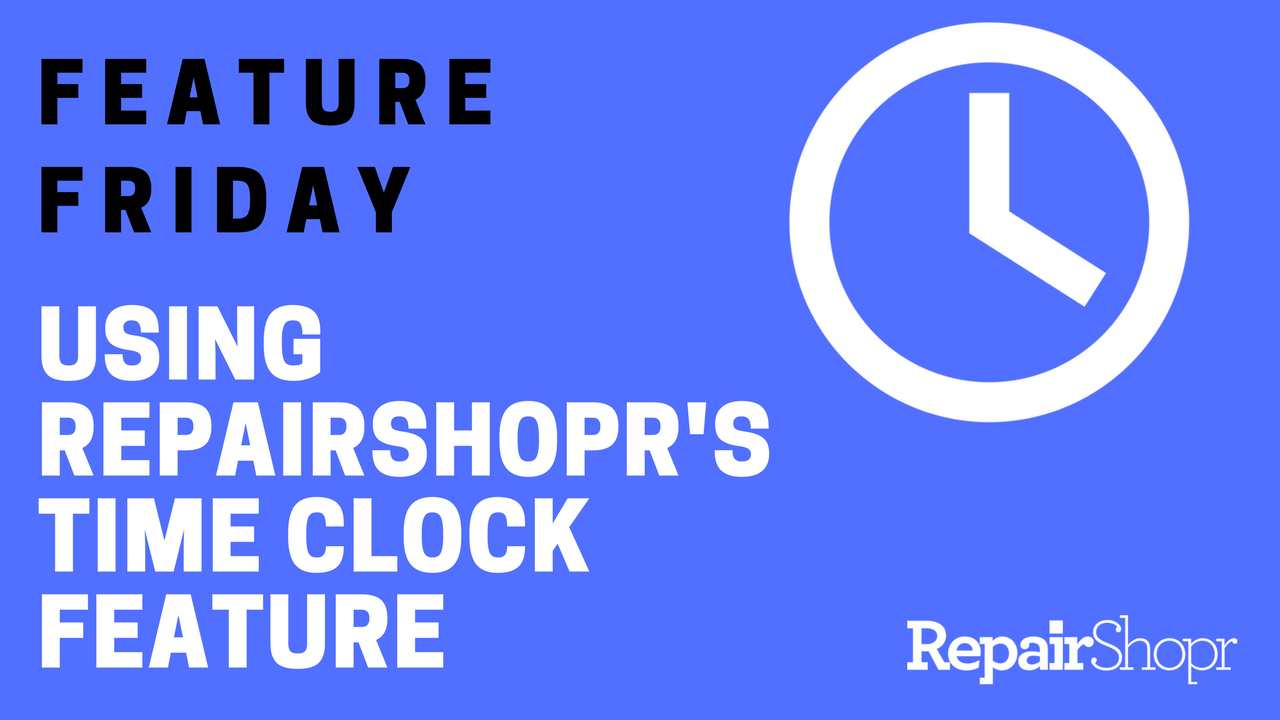 As you probably guessed, the time clock module allows employees to clock in and out throughout the workday.
Users with an individual RepairShopr login can access the time clock by:
Logging into their RepairShopr account.
Clicking on their username in the upper right-hand corner of the main page.
Choosing the "Time Clock" option from the drop-down menu.
Using the modal that appears to enter their information.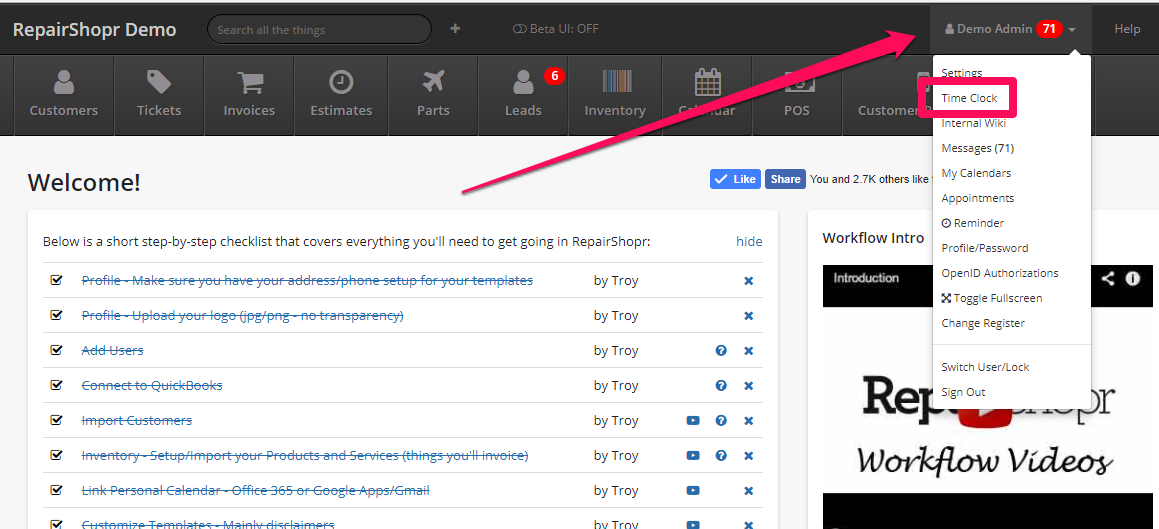 In addition to using the time clock to simply punch in and out, time clock admins can view company-wide employee punch time information via the time logs report. Within this report, admins can modify existing entries, add notes, or manually add new entries.
To access the time clock report, admins can follow the steps above and use the "Time Clock Admin" button that appears in their account: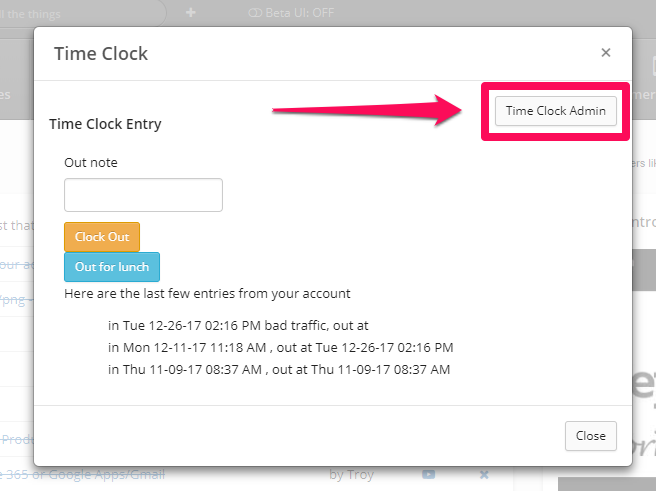 Pro Tip: All global admins have access to the time logs report. If you'd like to give non-global admins access to time clock information by making them time clock admins, check out our KB article here or watch the video below!
Enjoy and have a great weekend!
-The RepairShopr Team