Hey RepairShoprs – Happy Feature Friday!
This week we're sharing a small, but important, user-requested update to the POS module within RepairShopr.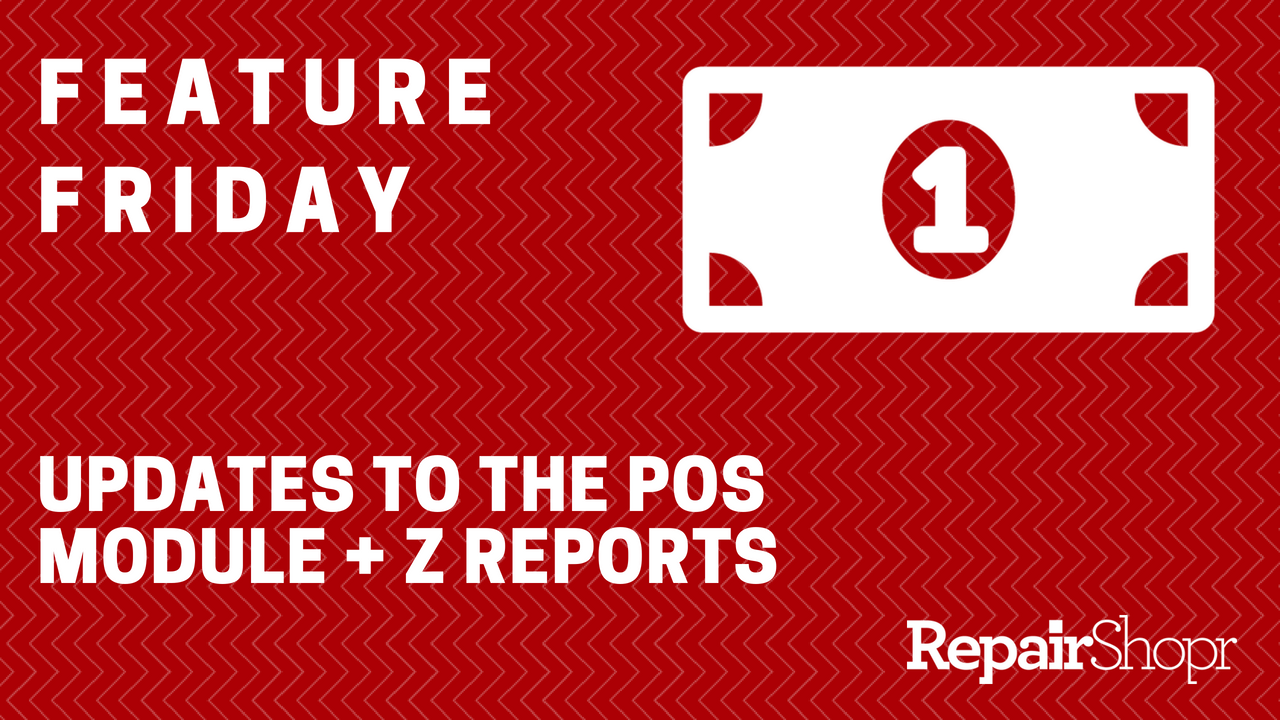 You can now more clearly understand your register's opening balance amount, and view the previous day's Z-Report from directly within the POS module's "Open Register" page!
Prior to this update, a "Previous Close Balance" amount was placed on the Open Register page, which was sometimes misinterpreted as being what the opening balance amount should be for the register the following day.
Here's a step-by-step walk-through, highlighting the updates we've made to this module:
Upon opening your shop for the day and heading into your RepairShopr account, you'll head to the POS module to open the register you'd like to use. From here, you'll be asked to enter the opening balance amount in the register. In this example, we start with a total of $100 dollars in the till and click "Open Register" to begin the day.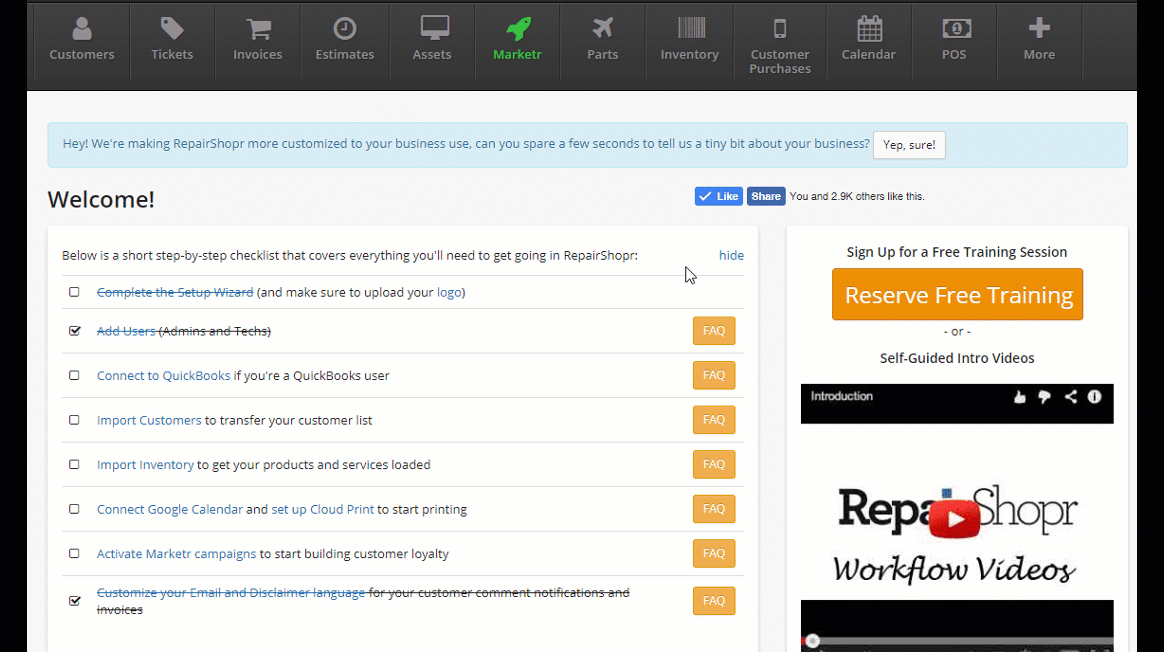 After fulfilling transactions throughout the day, you'll head back to the POS module to close the register, using the link on the bottom right-hand corner of the POS page. Count the cash in the till and complete the fields on the "Close Register" page. Click the "Close Register" button to continue closing out for the day after.
Triple check that the information in the Preliminary Z-Report on the following page is accurate, as you cannot change these amounts after this step. You can also print, go back to adjust amounts, etc. on this page. After confirming, click "Done."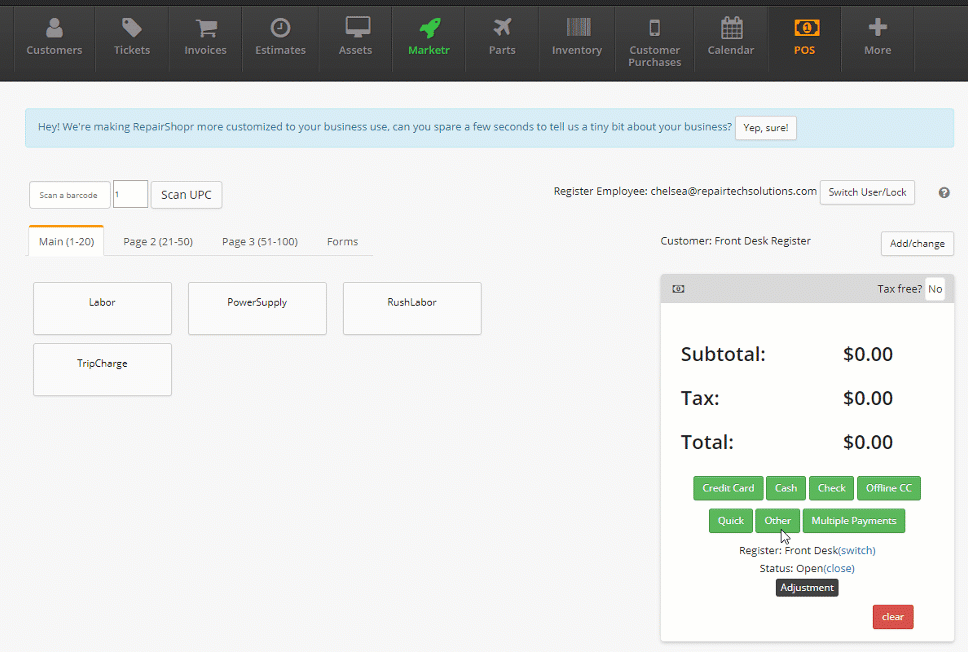 Now, when you go to open the register once again the following day, you can access the previous day's Z-Report PDF straight from the Open Register page using the link on the far right side of the page, under the "Previous Z-Report (for reference)" field. Here, you can confirm what the opening balance should be, see tendered amounts from the previous day, etc.