Hey RepairShoprs – Happy Feature Friday!
Today we released a useful update to the Ticket system within RepairShopr.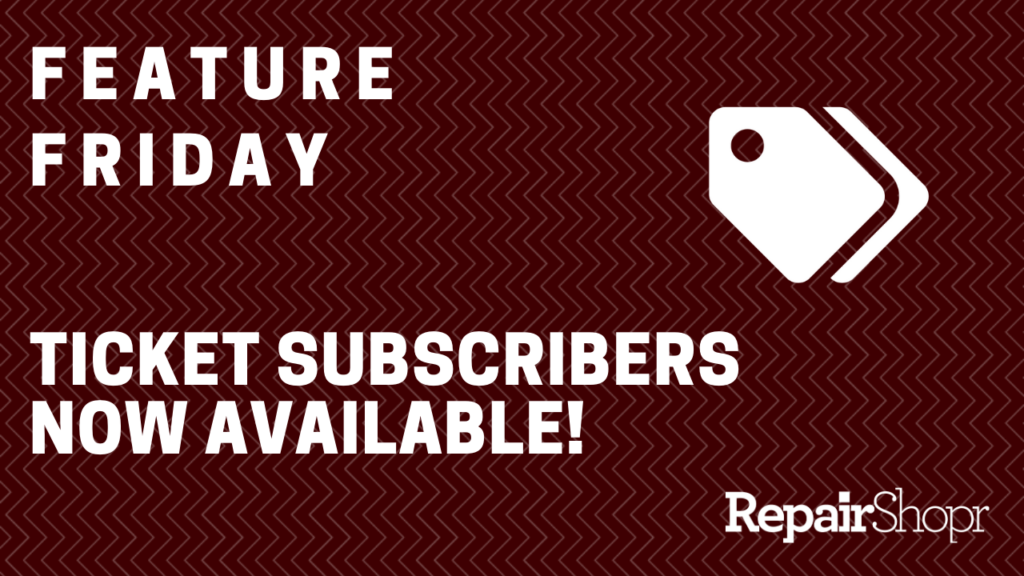 We're happy to report that you can now "subscribe" to a Ticket even if you're not the Ticket Assignee. This is useful if you'd like to be kept up-to-date on Ticket actions by receiving the same Notification Center Alerts that the Ticket Assignee gets, even though you are not the main person handling the Ticket. 
You'll notice a new field added to the Ticket Details page "Ticket Info" section called "Subscribers." In order to subscribe to a Ticket, simply click the Actions drop-down in the upper right-hand corner of the Ticket Details page and select the "Subscribe" option. Follow the same steps to unsubscribe. 
Similarly, if you leave a Ticket Communication on the Ticket you will automatically be added to the Ticket Details page as a Ticket Subscriber, even though you're not the main Assignee. 
Pro Tip: You can only assign yourself to a Ticket (not other users) and multiple users can be assigned to the same Ticket.
Watch our video here to see the full power of this feature in action:
You can also reference our Tickets Knowledge Base article for more detailed information. Enjoy 🙂
– The RepairShopr Team