Hey RepairShoprs – Happy Feature Friday!
This week we're covering a feature our Users often ask about: Third Party Billing.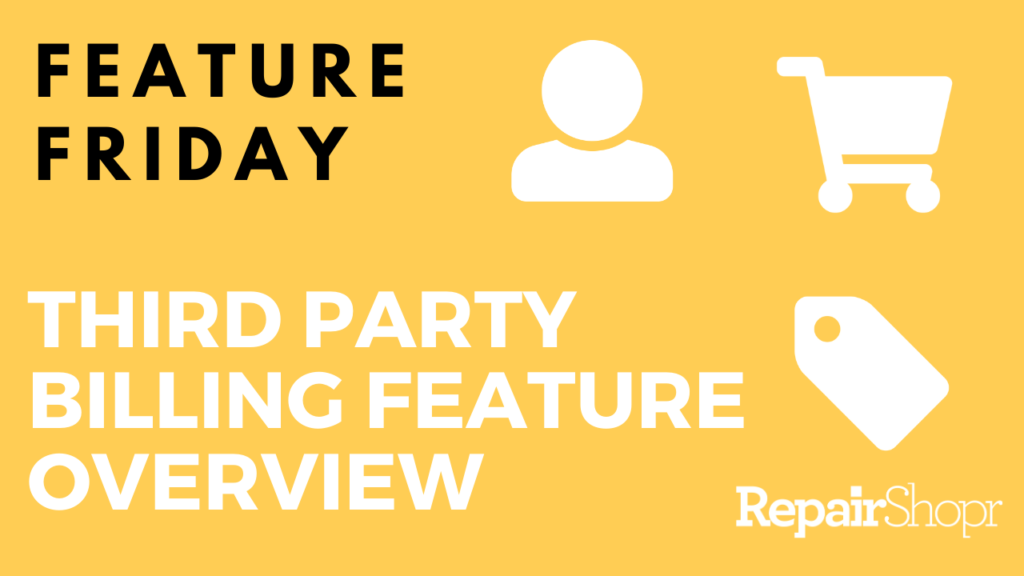 This features allows you to properly charge for work done on behalf of another repair shop, perhaps because you have a partnership with another business in another part of the world or because another business has solicited your services on their behalf. It's also useful if you have a certain Customer with multiple locations, but they only want one location to receive the charges for work you've performed.
With Third Party Billing, you can ensure that the Ticket is associated with the Customer you actually performed the work for, while the Customer who is paying for it (for example, the repair shop who solicited your help) is connected to the Invoice and therefore the ones to get charged.
Check out the video below for a full overview of how to utilize this feature.
You can also reference our Third Party Billing Knowledge Base article for more detailed information about this option. 
Until next time!
– The RepairShopr Team