Hey RepairShoprs – Happy Feature Friday!
Today we're sharing the news of a highly requested feature addition to our Xero integration: RepairShopr Purchase Orders now sync with your Xero account!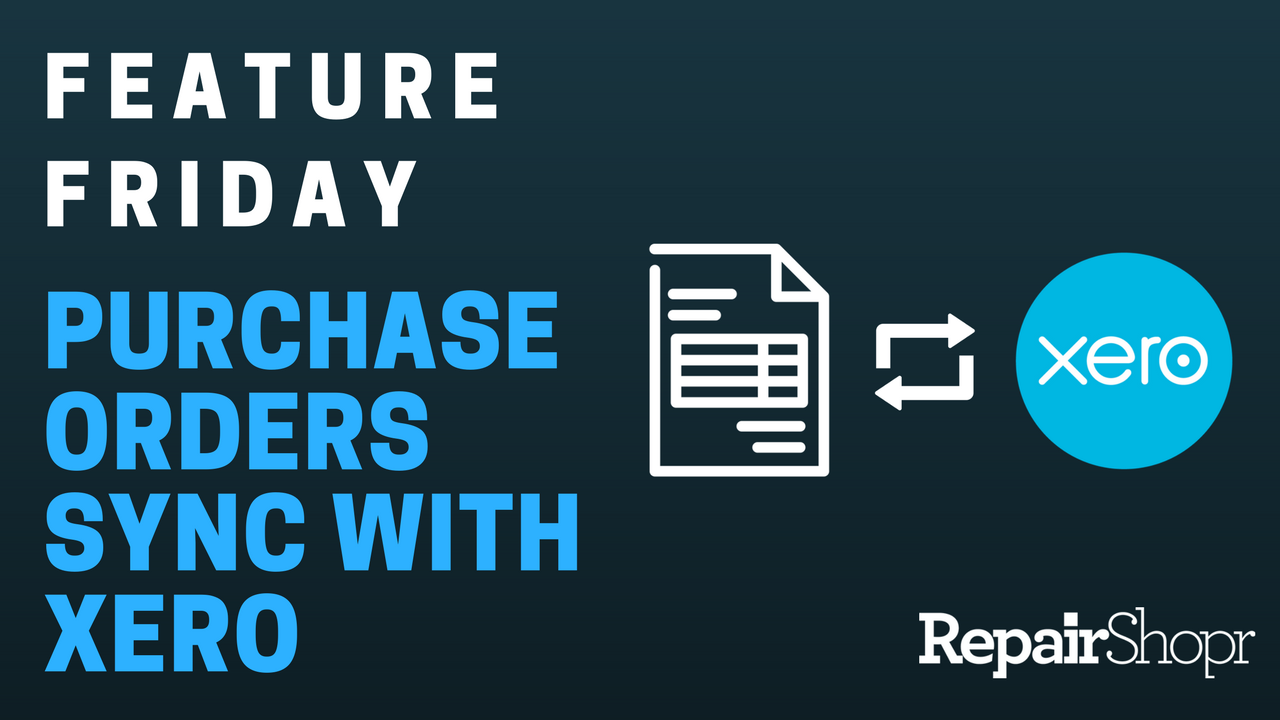 Let's dive into how this works…
Simply head over to the Purchase Orders tab in your RepairShopr account, and you'll notice a new column in the PO List titled "Synced." When a Purchase Order has successfully synced with your Xero account, a Xero icon will appear in this column as well as the PO Detail page, indicating that a Xero ID has been created for this order.
Purchase Orders will sync automatically upon creation, unless you've chosen to disable this in your Xero App settings.
Note: If you've enabled RepairShopr's Xero integration prior to March 23rd, 2018, Purchase Order syncing is disabled on your account. Please follow the Knowledge Base article instructions here to enable this feature if you wish to.
To sync orders created prior to this integration update, you can use the "Re-Sync to Xero" option in the Actions dropdown menu on a Purchase Order's detail page.
From your Xero dashboard, you'll notice that Purchase Orders from RepairShopr are listed as drafts in your Xero account. Follow your normal protocol to bill this order out to your vendor from here 🙂
For more details on Xero Purchase Order syncing, please review our Knowledge Base article
here
and watch our Feature Friday video:
Happy syncing!
– The RepairShopr Team