Hey RepairShoprs – Happy Tuesday!
Today we are sharing a nifty update to the Parts module within RepairShopr.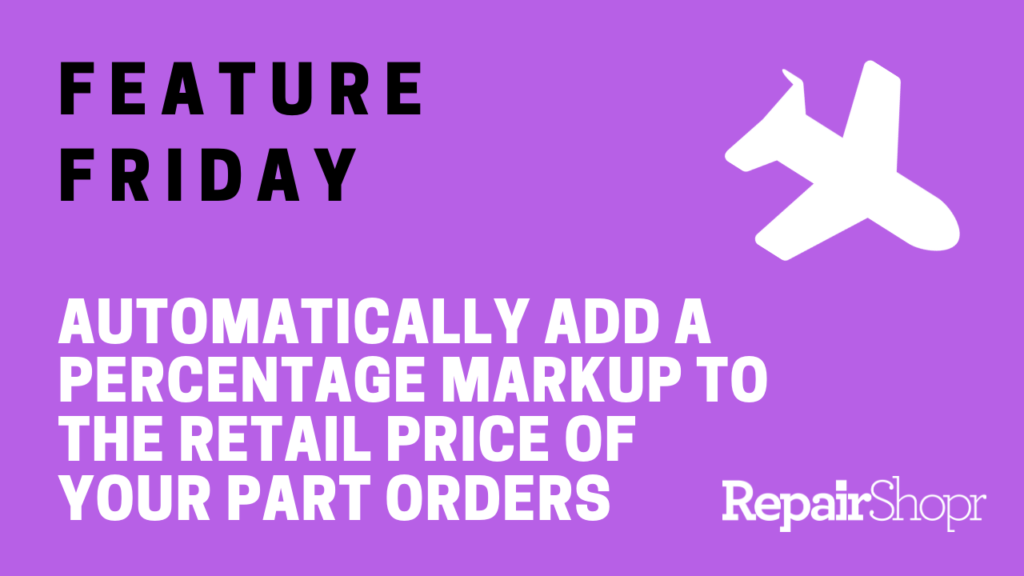 You can now create an automatic percentage markup on Part and Purchase Orders, ensuring that the retail price is properly calculated when placing orders for your Customers. This price is automatically generated when placing the Part Order and shown on the Ticket as well.
You can enter your ideal percentage markup by heading to your Admin Settings, then Parts Preferences, and check-marking the box for "Enable Percentage Markup." Then enter the number into the "Default Percentage Markup" field and save your changes.
Learn more about this update in our video here:
For more information on the Parts module you can also check out our Knowledge Base article here. To learn more about Parts settings click here. Enjoy!
– The RepairShopr Team