Hey RepairShoprs – Happy Feature Friday!
Today's feature update is all about reporting.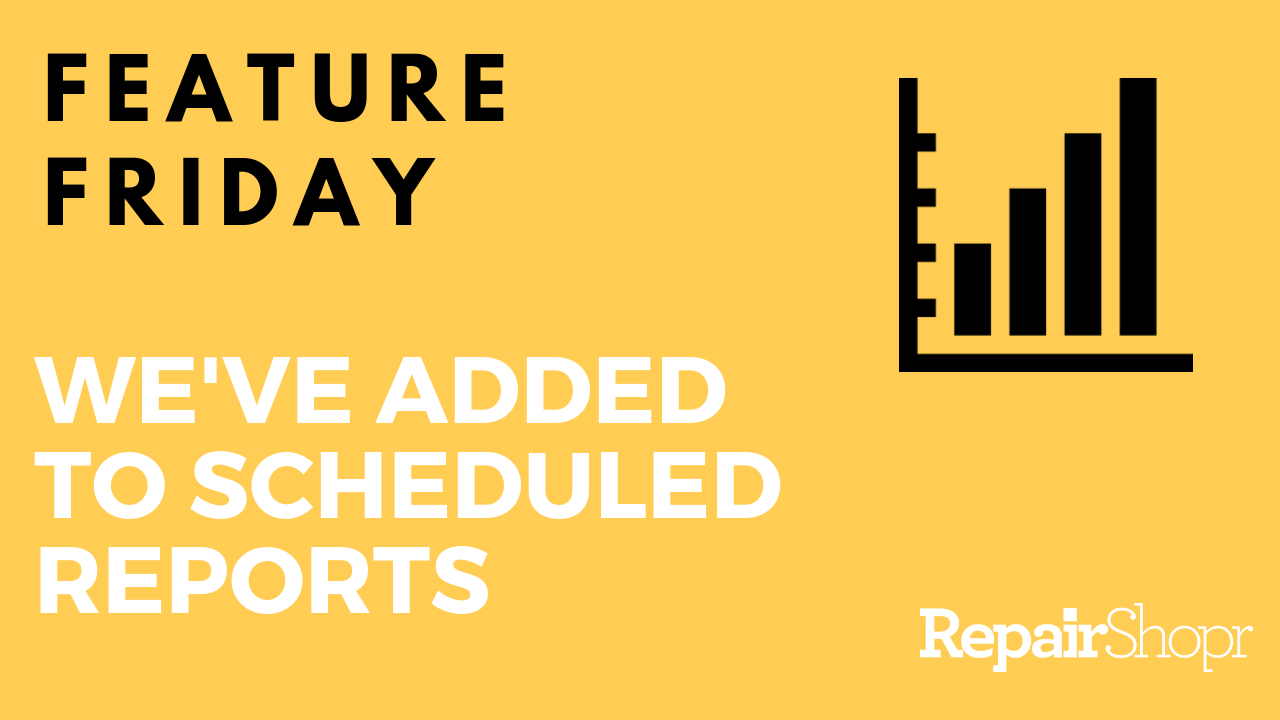 You now have 4 new options to choose from when setting up Scheduled Reports in your RepairShopr account:
Daily Payments
Daily Invoices
Sales Tax
Sales Detail
Scheduling these new revenue-based reports allows you and/or your employees to more easily receive and review data at the frequency of your choosing via email, avoiding the need to log into your RepairShopr account in order to access it.
To view and set up Scheduled Reports:
Head to the Admin area of your RepairShopr account.
Locate the "Reports" section within the left-hand column.
Click on the "Scheduled Reports" button in the top-right corner of the page.
Click on the "New Scheduled Report" button in the top-right corner of the page.
Complete the fields in the form, such as "Name" and "Frequency."
You'll notice the new report options listed in the "Report" field dropdown menu.
Select the report you'd like to use.
Be sure to click "Save."
Check out this video to see how to set up a Scheduled Report:
You can also review our Knowledge Base article here.
We hope you enjoy this user-requested update, and look forward to hearing what you think! Please send any feedback to help@repairshopr.com.