Hey RepairShoprs – Happy Feature Friday!
This week's Feature Friday showcases a small, but mighty important addition to the PDF/Email Templates available within RepairShopr.
Please note: This release comes in two parts. Part 1 is outlined below, and part 2 is coming soon. Read on to learn more!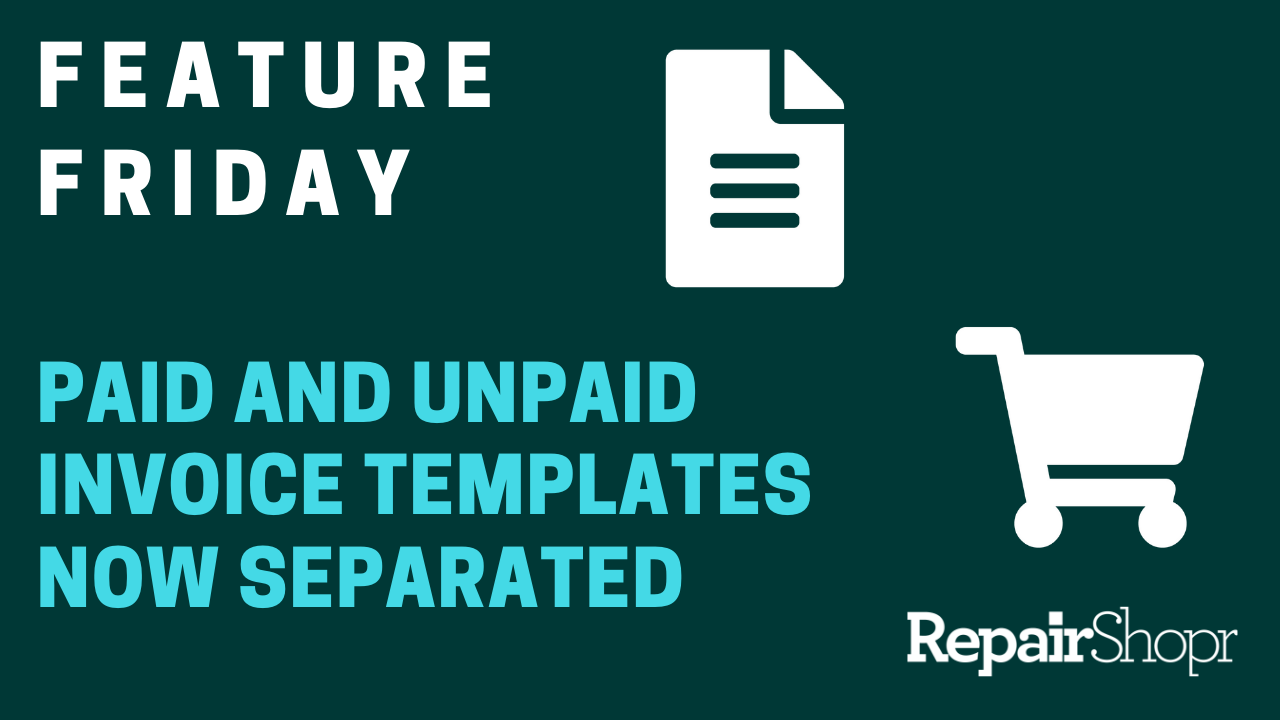 As per some valuable user feedback, we now have a "Paid" Invoice Email Template available to send to your Customers, ensuring that there is no confusion as to the status of the Invoice when it arrives in your Customer's inbox.
Prior to this update Recurring Invoices that were set to auto-pay, for example, would be sent to your Customer without a "Paid" indicator in the email, despite the fact that the Invoice may have already been paid. This created some confusion among Customers. Now, it is quite obvious what the status of the Invoice is, as we have an "Unpaid" and "Paid" Invoice Email Template available to email to your Customers.
Pro Tip #1: The original Invoice Email Template that existed in RepairShopr prior to today's release has simply been renamed to "Unpaid" Invoice Email Template. It should display the same content you had set up in your original Invoice Email Template before this update was released.
To view and edit these new separate email templates:
Log into your RepairShopr account.
Head to the Admin area from the "More" dropdown menu in the navigation bar.
Locate the "PDF/Email Templates" link in the left-hand column of the page.
Click on the "Email Templates" option.
Locate the "Unpaid" Invoice Email template and "Paid" Invoice Email template that says "Coming Soon."
Double check that the Unpaid Invoice Email template appears as expected, and take this time to edit the newly added Paid Invoice Email template to your liking.
Be sure to click "Save" to store your changes.
Pro Tip #2: We recommend that you take some time now to edit and properly set up the "Paid" Email Template to your liking. Your Customers will continue to receive only the Unpaid Invoice Email Template (formerly the only Invoice Email Template available) for the time being (for both Paid and Unpaid Invoices, as it has always worked). In a few weeks, we will turn on the "Paid" Invoice functionality so the system will choose which Invoice Email Template to send based upon the Invoices' status in your RepairShopr account.
If you choose to leave the Paid Invoice Email Template unedited, it will look like this when sending to your Customers: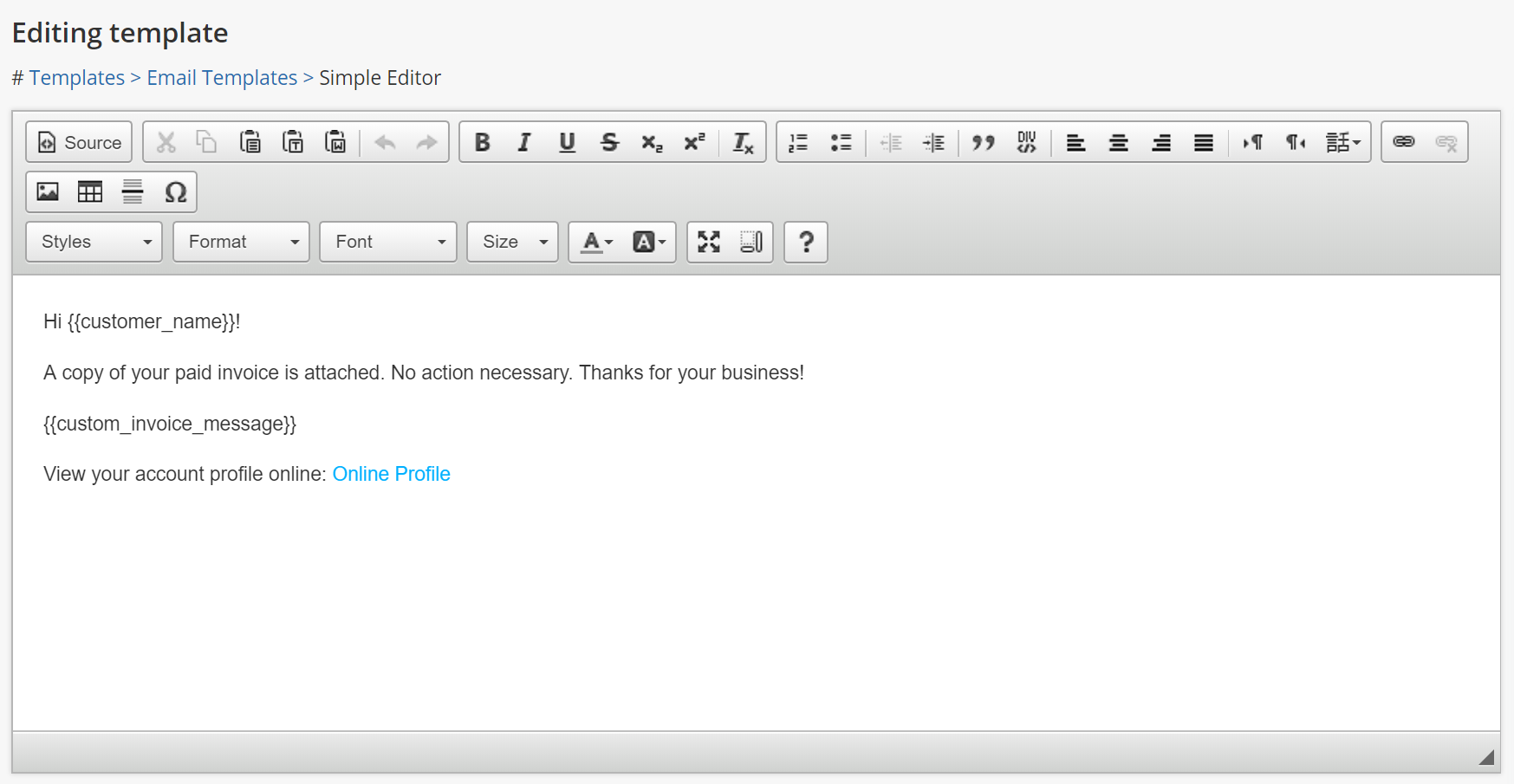 To see these updates first-hand, check out our Feature Friday video here:
For more information on PDF/Email Templates in RepairShopr, check out our Knowledge Base article here.
We hope you enjoy this new Invoice Email template separation, and look forward to bringing you more soon. Enjoy!
– The RepairShopr Team