Hey RepairShoprs – Happy Feature Friday!
This week we're eager to share that you can now apply multiple refunds to Invoices within RepairShopr!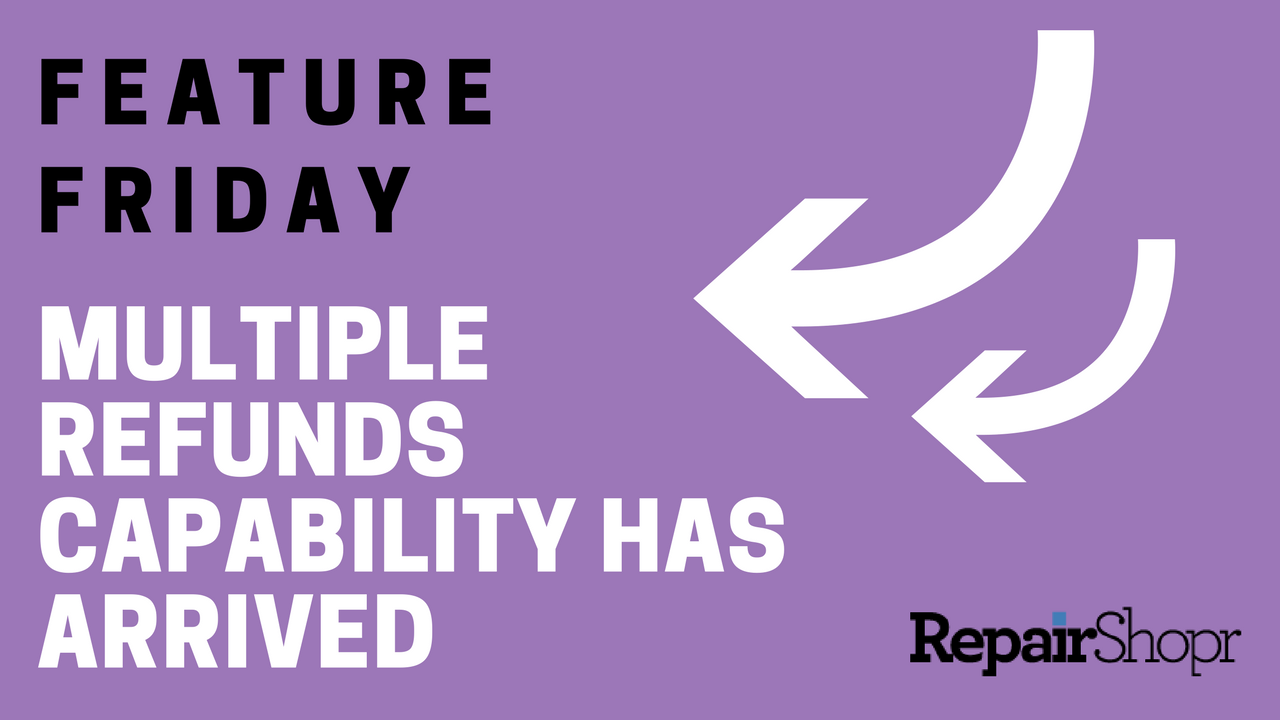 Let's say one of your customers is trying to return an item, and you previously refunded the customer for a line item on the same Invoice you're trying to apply the current refund to. Now, you can simply:
Go back into the refunded Invoice
Click on the Actions menu
Choose the Refund option to begin fulfilling the refund request
Following the usual flow, you will now be able to see previously refunded payments under the "Start Refund" screen and apply whatever amount you'd like to the current refund fulfillment.
Pro Tip: You can now also apply multiple refunds to Invoices that contain split payments!
Check out the video below for more information.
We hope you enjoy this update to the Refunds module, and have a great weekend!
-The RepairShopr Team