Hey RepairShoprs – Happy Feature Friday!
Today we're covering a simple, but mighty useful feature of RepairShopr – merging Customers and Tickets.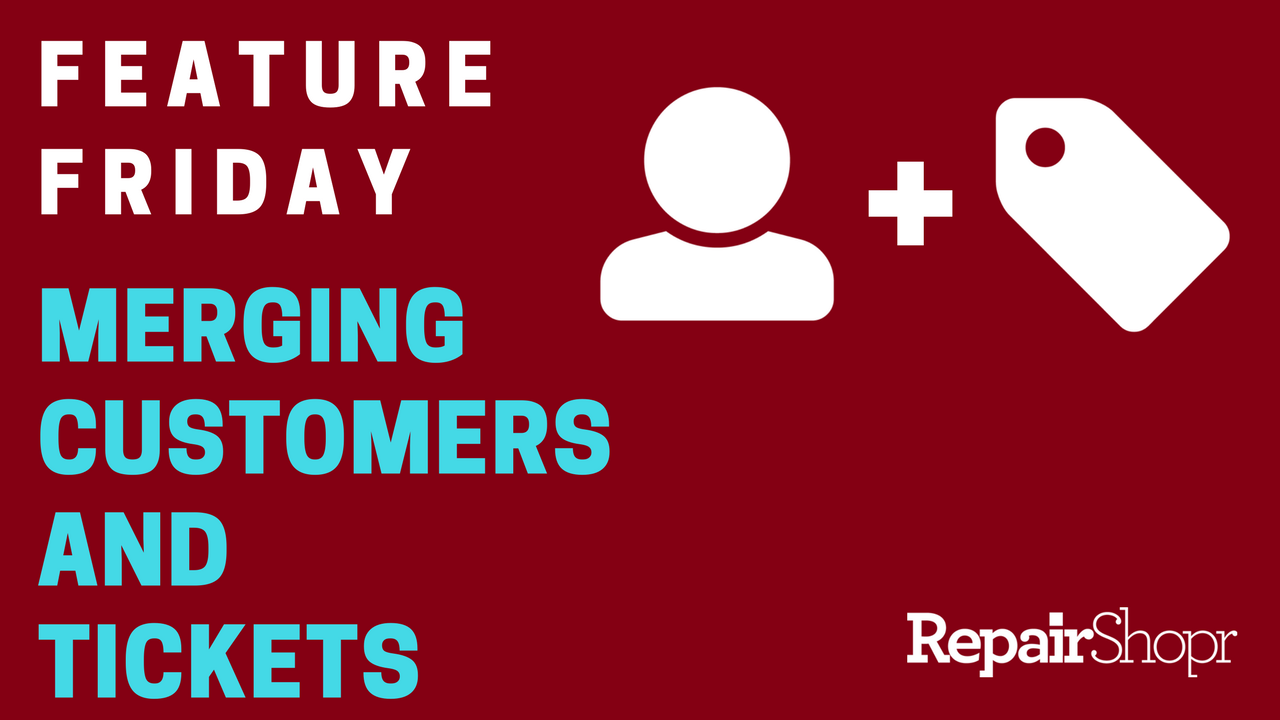 Let's say you've discovered that multiple Customer profiles have been created for the same individual person you're servicing. You want to avoid duplicate information in your account, so you'd like to figure out the quickest and easiest way to merge the information about this person into a single Customer profile in RepairShopr.
Simply use the merge Customer functionality by heading over to the Admin section of your account and following these steps:
Open up the Customer profile that you wish to get rid of (i.e. the one you will merge into the "final" Customer profile for this person).
Open the "Actions" menu in the top right corner of the profile.
Click the "Merge" option.
Search for the second Customer profile that exists for this individual in the "Final Customer" section.
Click "Merge Customers."
Duplication avoided 🙂 All pertinent information, such as Tickets and Invoices, within the duplicated profile have now been folded into the final profile for easier management.
Pro Tip: This process is not reversible, so it's important to be sure you're merging the duplicated Customer you wish to get rid of into the final profile you want to use moving forward.
Pro Tip #2: This same process is available for duplicated Tickets. Simply open the duplicated Ticket you wish to merge into the final Ticket and follow the steps listed above.
Check out the video below to view this feature in all its glory:
We hope you enjoy this week's feature highlight, and look forward to hearing what you think!
-The RepairShopr Team