Hey RepairShoprs – Happy Feature Friday!
It's been a while since we've covered security as it relates to your RepairShopr account. Since this is such a prevalent topic that touches us all, we thought we would take today's Feature Friday opportunity to highlight all of the security measures you should be taking within your account.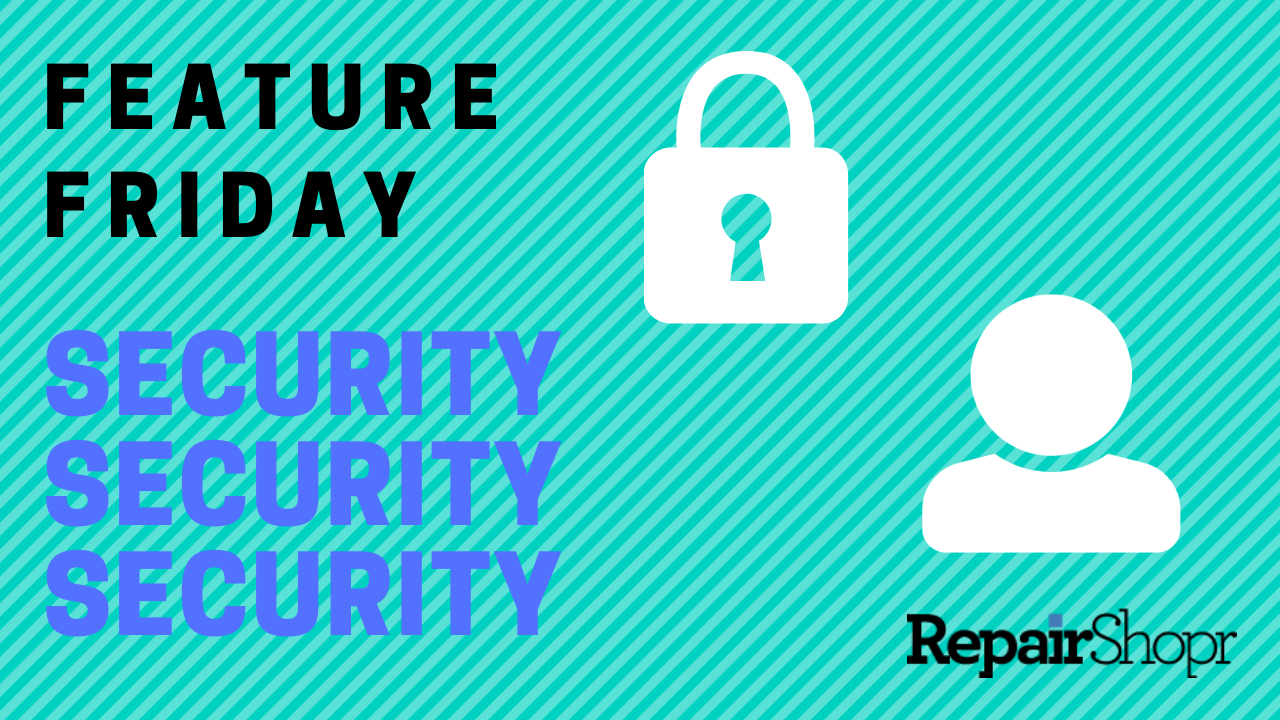 This includes:
Two Factor Authentication
Security Groups
Disabling Users
Enabling and Managing Two-Factor Authentication
Viewing a List of Two-Factor Enabled Users
Head to the App Center.
Click on the app card containing the two padlocks (Two-factor Authentication), and you will see a list of all active user accounts.
If any users on your account have enabled two-factor authentication, they will be shown here with a blue padlock icon next to their name. If they don't have it enabled, the icon will be red.
Pro Tip #1: If you are a global admin, check-mark the box to "Require Two-Factor for all users" if you wish to. Please note that this will interrupt all users on the account and require them to enable Two-factor authentication before they can continue using their account.
Enabling Two-Factor Authentication
Download the Google Authenticator app onto your phone or another device of your choosing in order to enable two-factor authentication on your RepairShopr account.
Head into your Profile/Password page.
Click on the "Enable Two-factor authentication" button within this section of the page.
Re-enter your account password.
Follow the instructions on the next page to scan the QR code via the Google Authenticator app and create a new code generator for your RepairShopr account. Enter the 6 digit code that appears to move forward.
Pro Tip #2: Before moving forward, follow the instructions to download your one-time-use recovery codes and put them somewhere very safe. You cannot access your account without these if you lose access to the Authenticator profile you just added.Pro Tip #3:
It is also wise to follow the instructions to add in an SMS recovery number as well.
From this point on, anytime you log into your RepairShopr account, you will be prompted to enter the 6-digit Google Authenticator code generated within the Google Authenticator app.
For more details on this process, view our Knowledge Base article here.
Security Group Best Practices and Setup
In general, it is best to create security groups with specific permissions to match each employee group type within your business. This ensures that the members of your team have appropriate access to items needed to complete their jobs, but doesn't give unnecessary access to settings and modules they don't need.
It's important to note that global admins have the power to do anything and everything within your RepairShopr account, as they do not have any permission settings. Therefore, global admin access should typically not be the user type given to every employee within your company.
To create an extra level of security, you can create a global admin account that is only used when certain settings need to be changed or certain tasks need to be accomplished within the account that only a global admin can do. In your day-to-day usage, you would use another account that allows you to do your job without needing global admin permissions. The less the global account is used, the lower the chance of someone being able to break into the account.
To create, manage and assign security groups to users, follow the instructions here.
Disabling Users
Anytime an employee transitions out of your business, it is highly important that you remove their access to your RepairShopr account immediately.
Head into the Admin area of your account and click on the "Users" option within the left-hand column, under the "RepairShopr Administration" section.
Locate the user you wish to disable and click the "Disable User" option.
Pro Tip #4:
For an added level of security, change the user's email address to something they won't be able to guess.
To view a video walk-through of these security best practices, press play here:
We hope this helps bring awareness to the importance of security within your RepairShopr account. Stay tuned for more good stuff next week!