Hey RepairShoprs – Happy Feature Friday!
Today's Feature Friday is dedicated to making RepairShopr even more customizable to fit your business needs. Introducing Contact custom fields!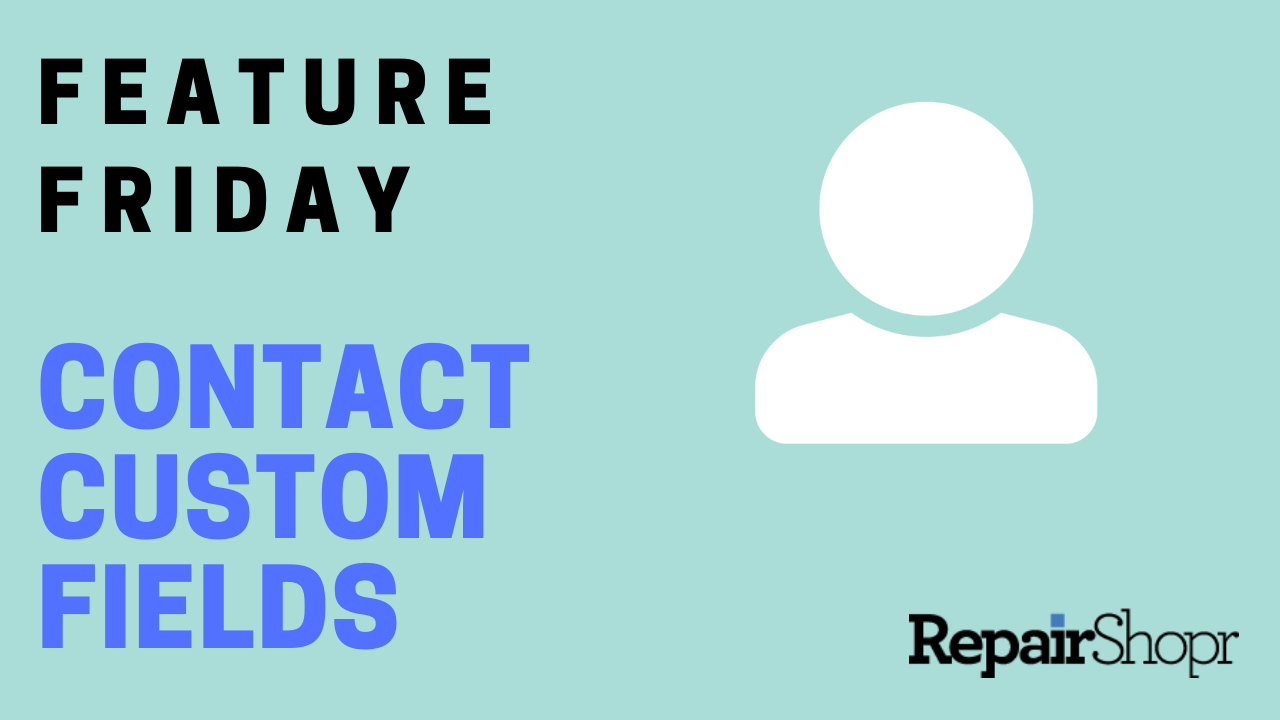 Similar to Asset, Ticket, and Customer custom fields, Contact custom fields allow you to store specific information of your choosing each time you create or edit a Contact.
This can be quite valuable if your business services families or businesses with multiple employees, for example, as you can now create custom fields that store information about each family member or employee.
Prior to this update, if you wanted to have various custom fields for Customers, but didn't need these particular fields for Contacts, these custom fields would still appear under both the Customer and the Contact. The same logic applied if you wanted to have custom fields for Contacts, but not for Customers. Now, you have a much cleaner way to fine-tune the information you'd like to gather and keep things less cluttered within your account.
Setting up Contact Custom Fields
To create Contact custom fields, first head over to your Admin center and locate the "Customers" section. Then click on "Contact Custom Fields."
You'll notice that you have the same custom field type options for Contact custom fields as you do for Assets, Tickets, and Customers. Setting up these fields is also done in the same way. Check out our Knowledge Base article here for more information on how to do this.
After setting up the Contact custom fields of your choosing and saving them to your account, you'll notice that as you navigate to the Contacts tab within a Customer, the Customer's custom fields do not appear within a Contact and instead the fields you've created for Contacts specifically are now available!
Check out our Feature Friday video here to see Contact custom fields in action:
Happy customizing! Please let us know if you have any questions by emailing help@repairshopr.com
– The RepairShopr Team