Hey RepairShoprs – Happy Feature Friday!
This week we are sharing a mighty useful update to the Estimates module within RepairShopr, along with a smaller user-requested update to the Invoices module.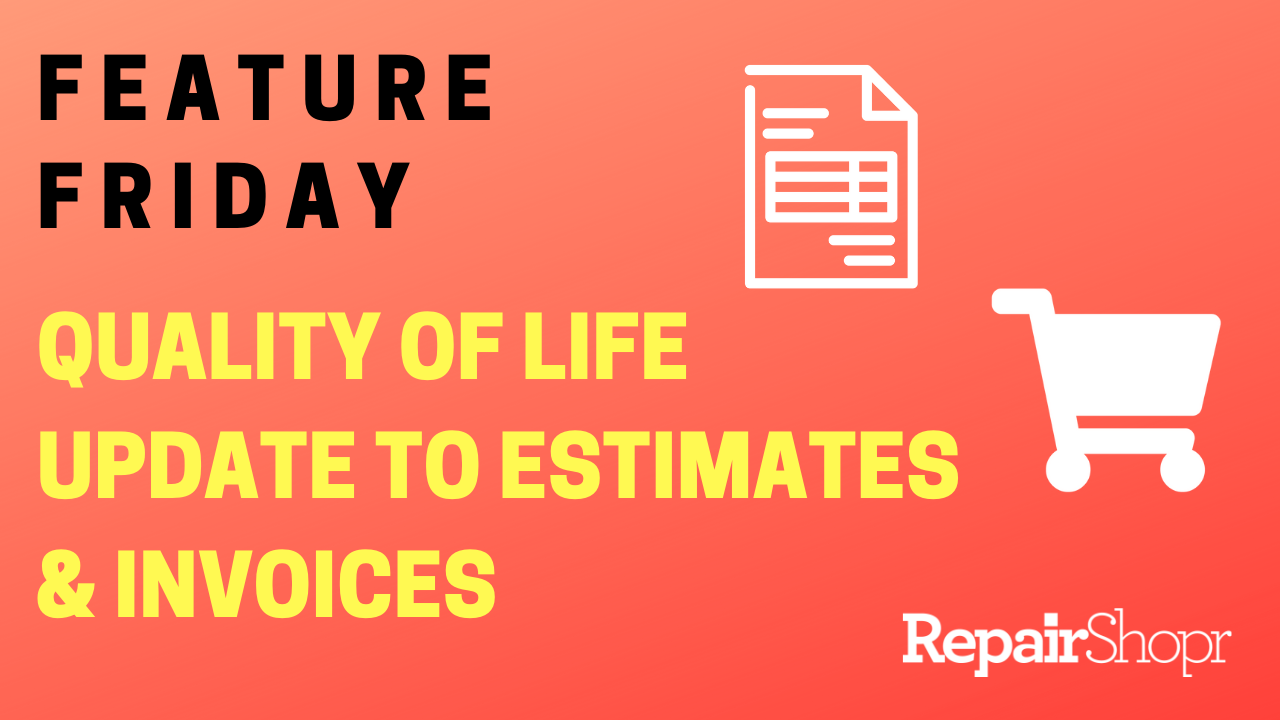 Estimates
If you head into the Estimates module within your RepairShopr account, you'll notice a new filter-looking icon at the top of the table. This advanced search icon was recently added to help you better sift through and sort your Estimates. It includes things like:
Search by Estimate status
Filter by Customer
Filter by On or after date
Filter by On or before date
Simply select and complete the search field(s) you'd like to use from the available options and click the "Search" button to filter the table appropriately.
Invoices
If you make your way over to the Invoice module, you will notice that you can now sort the Invoices table by Customer name alphabetically! A small, but handy update for you 🙂
To learn more about these modules, head to the Invoices Knowledge Base article here and/or the Estimates Knowledge Base article here.
We hope you enjoy these Quality of Life updates and look forward to bringing you more soon!
– The RepairShopr Team