Hey RepairShoprs – Happy Feature Friday!
On this fine Friday we're highlighting yet another update to our Android & iOS applications! 🙂
RepairShopr's mobile apps now allow you to do even more on-the-go, with this week's addition of the Estimates feature.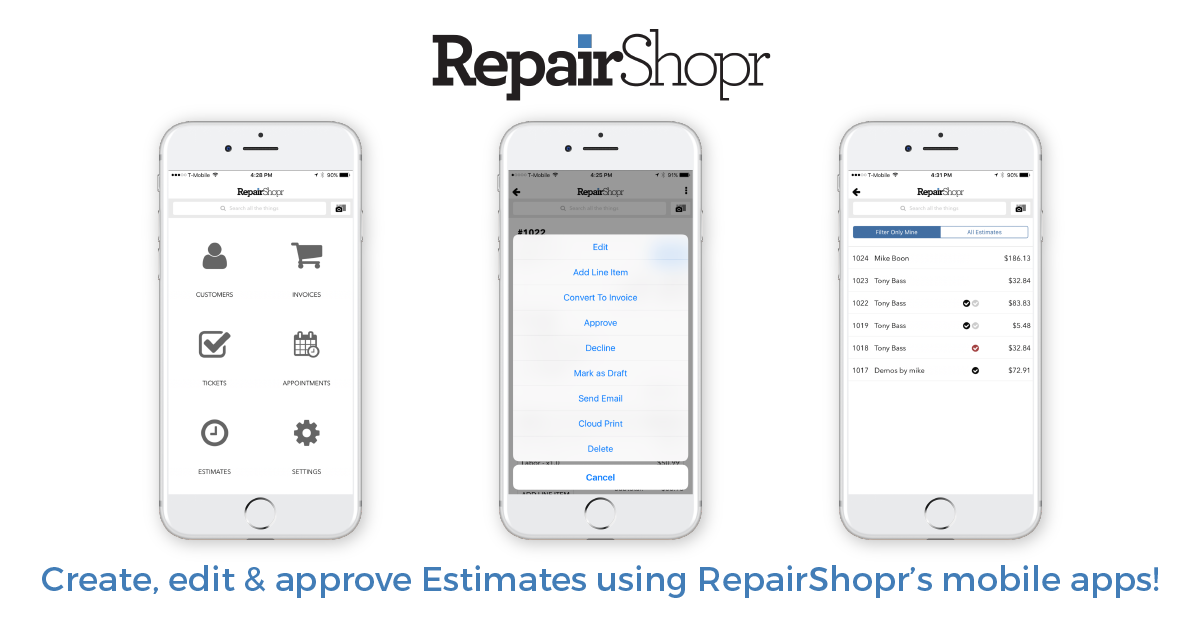 When you download (or update to) the latest version of the application on your mobile phone, you'll notice an Estimates icon on the home screen which takes you to a list of all current Estimates within your account. After opening one of these existing Estimates, you'll see a Menu button containing various options for you to take action on your Estimates.
The process for creating new Estimates mirrors the process used within RepairShopr's web app: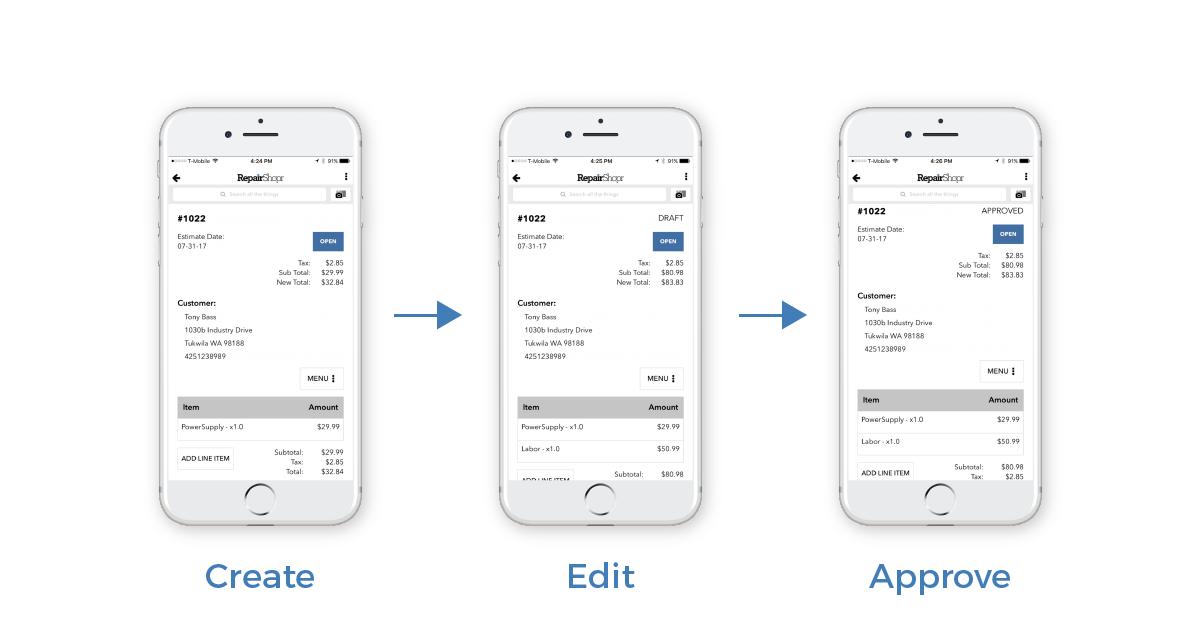 Click on a Customer from the Customer List and select the "New" button option.
Click the Estimate option and add your Line Items.
Click the Menu button to edit, approve, and do much more to your Estimate.
Haven't taken a stab at our mobile apps yet? Get started today:
Click here to download RepairShopr for iPhone.
Click here to download RepairShopr for Android.
Enjoy! 🙂
– The RepairShopr team