Hey RepairShoprs – Happy Feature Friday!
This week we're sharing a user-requested update to the Customer Portal in RepairShopr.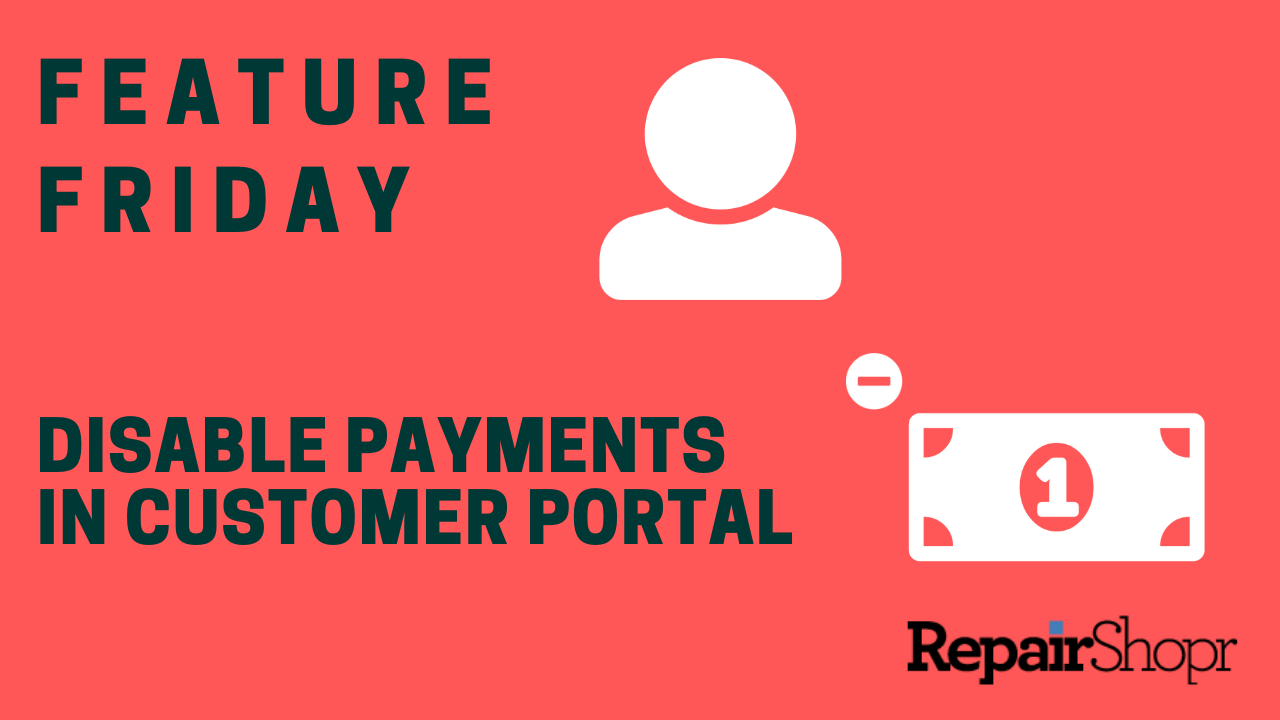 We're happy to report that you can now disable the ability for your Customers to pay Invoices from the Customer Portal! This could be because you'd like to only accept payments in-store or prefer certain Customers to pay by check or some other means. This setting can be applied both globally or by reaching a smaller subset of your Customers through the use of Customer Custom Fields to block certain groups.
Regardless of which payment processor you've integrated your RepairShopr account with, this setting will remove the "Pay Now" button that appears in the Customer Portal and on unpaid Invoices that your Customers can open from within the portal.
To enable this:
Log into your RepairShopr account.
Head to the Admin area.
Click on the "Invoice Settings" link in the top portion of the left side column.
Click on the "Advanced" link toward the bottom of the page.
You will see two new options listed here: one to "Disable all Payments via the Customer Portal" and another to "Disable Portal Payments for this Customer Custom Field" which contains a dropdown list of your Custom Fields to choose from.
Select one of these two options (the first one to disable globally), and pick a Custom Field if you're going with the second option.
Be sure to click "Save" at the bottom of the page after making your selection!
From here you can log into a Customer Portal account that matches your criterion and confirm that the payment options no longer appear.
To check out this new customization first-hand, watch the video here:
You can also learn more in our Knowledge Base article here. Enjoy!
– The RepairShopr Team