Hey RepairShoprs – Happy Feature Friday!
Today we're sharing an update to the Customers module within RepairShopr.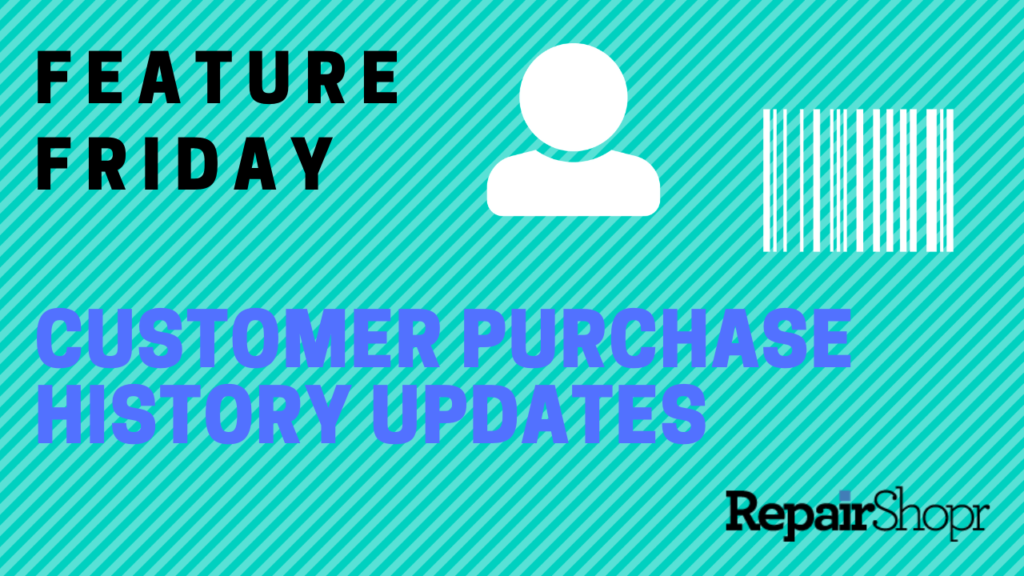 We've added a new tab to the Customer Details page called "Purchase History." This page allows you to view Customer purchases based on the Product, date, Invoice, price, etc. In addition, you can click into the Sales Detail Report from this page in order to see purchases for a particular Customer, more easily start the refund process from this page, and more.
Watch our video here to see the full power of this feature update in action:
To learn more about Customer Purchases, check out our Knowledge Base article here. Enjoy 🙂
– The RepairShopr Team