Hey RepairShoprs – Happy Feature Friday!
This week we released search capabilities within the Customer Portal, improving your Customer's experience within the Portal by allowing them to quickly and more easily access information they need.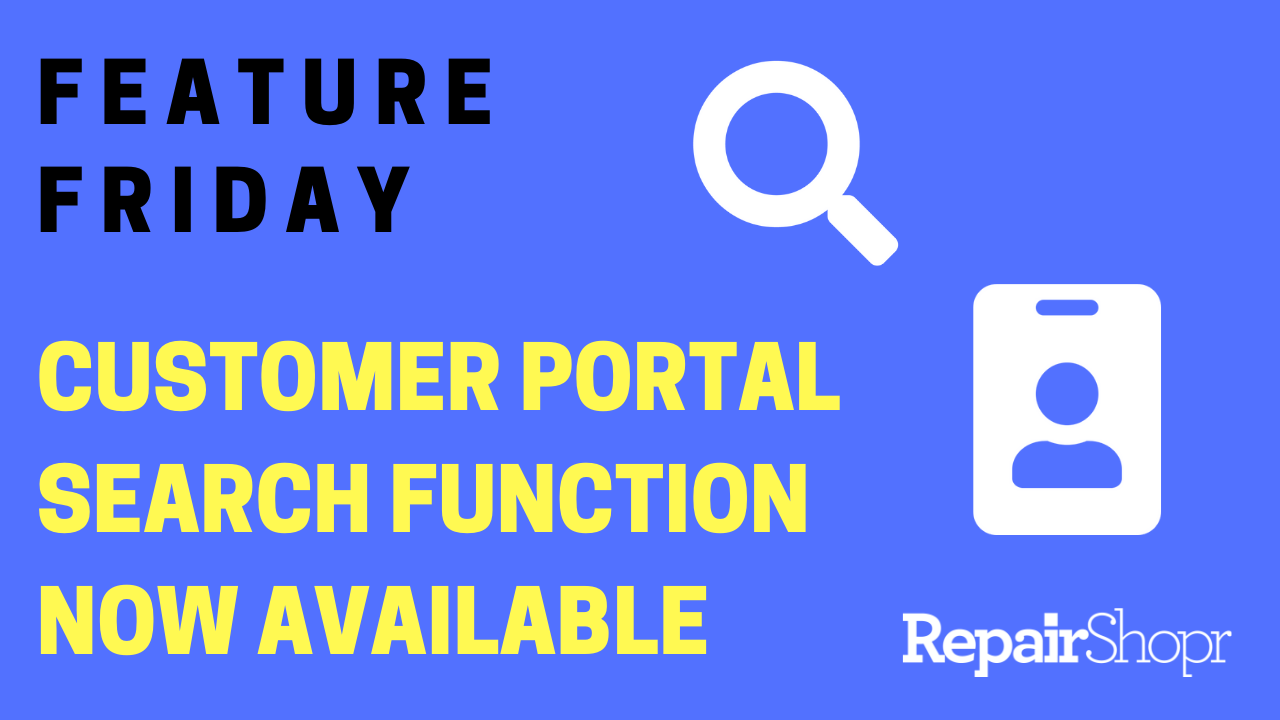 Prior to this update, Customers with a large number of Tickets, Invoices, etc. were able to view them all by using the "View All" button within each section. However, once on the View All screen, they couldn't easily sift through the listings in each table to find what they needed quickly.
Now, there are various functions available to help your Customers easily obtain the information they're looking for, such as filtering by status and using the new search field for specific queries. The functions vary depending on the section of the Portal the Customer is looking through.
These new functions are available within Tickets, Invoices, Estimates, Payments, Assets, and Documentation.
One example of how this enhancement makes your and your Customers' lives easier is within Documentation search in particular. Let's say you're trying to assist a Customer with a "how to" and want him/her to follow the instructions of a particular article you've created for their use. You can now have him/her easily search for the particular article by having them type in keywords contained within the article, rather than having to email them a direct link or give them a title to manually locate within the Documentation table. Pretty handy, right?
To view this update within your account:
Log into your RepairShopr account.
Open one of your Customers who has the Customer Portal enabled and a large number of Tickets, Invoices, etc. on their account.
Click the "Customer Online Profile" link under the "Customer Information" section on the left-hand side of the page.
Click on one of the "View All" buttons within a section within the Customer Portal.
Utilize the search fields and/or filters available toward the top of the page!
Pro Tip: These new search capabilities respect the Portal Permissions you have set up for each Portal User, so your Customers are only able to search for information they've been allotted access to.
Please Note: As of now, searching within the Invoices section will not show results for "total" or "balance due," however these two fields will be added soon! Stay tuned.
To see these search functions in action, view our Feature Friday video here:
You can also learn more about the Customer Portal in our Knowledge Base article here.
We hope you enjoy this powerful addition to the Customer Portal, and look forward to bringing you more soon!
– The RepairShopr Team