Hey RepairShoprs – Happy Feature Friday!
This week we're releasing a highly-requested update to the Appointments module within RepairShopr.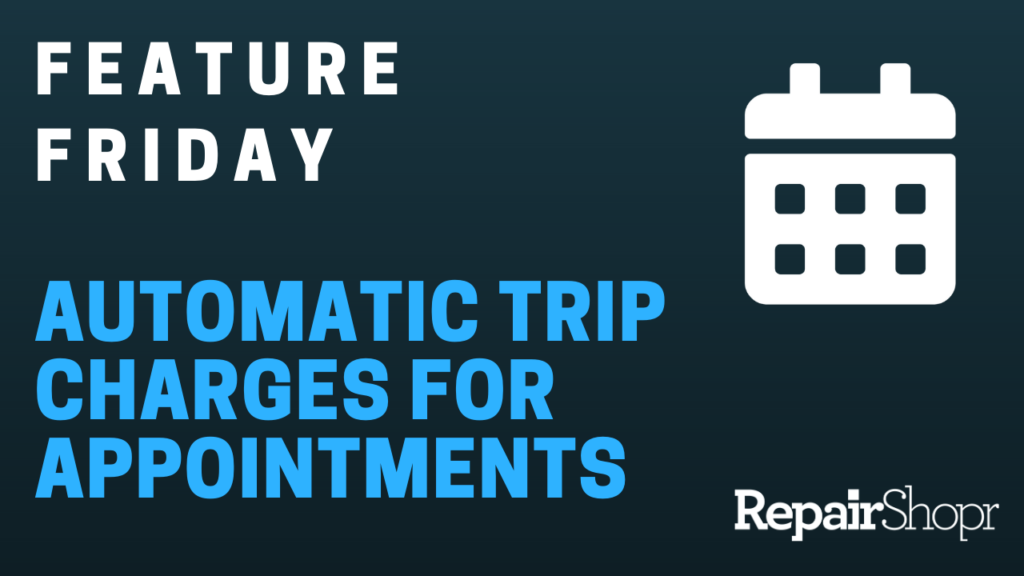 You can now automatically add trip charges to Appointment types of your choosing! 
Simply head to your RepairShopr account's Admin Center and find the "Appointment Types" link in the left-hand column. From this page, find the Appointment Type you wish to apply automatic trip charges on, and click "Edit."
From here you will see a new field appear called "Automatically Add Ticket Charge," which is a search field for your Inventory. If you type and select an Inventory item, then click save, anytime this Appointment type is used within Ticket, a Ticket Charge will be added to the Ticket for the trip charge. 
Pro Tip: Create a special Inventory product that's solely dedicated to trip charges in order to run reports around this data.
Please note that the trip charge will only automatically be added to a Ticket if you create the Appointment from the Ticket. Doing so from a Customer details page will not result in the charges being added automatically.
To learn more, check out our walk-through video here:
You can also reference our Appointments Knowledge Base article for more detailed information about this module. Until next time!
– The RepairShopr Team