Hey RepairShoprs – Happy Feature Friday!
Today we're covering how to automate setting up a Customer Portal User in RepairShopr.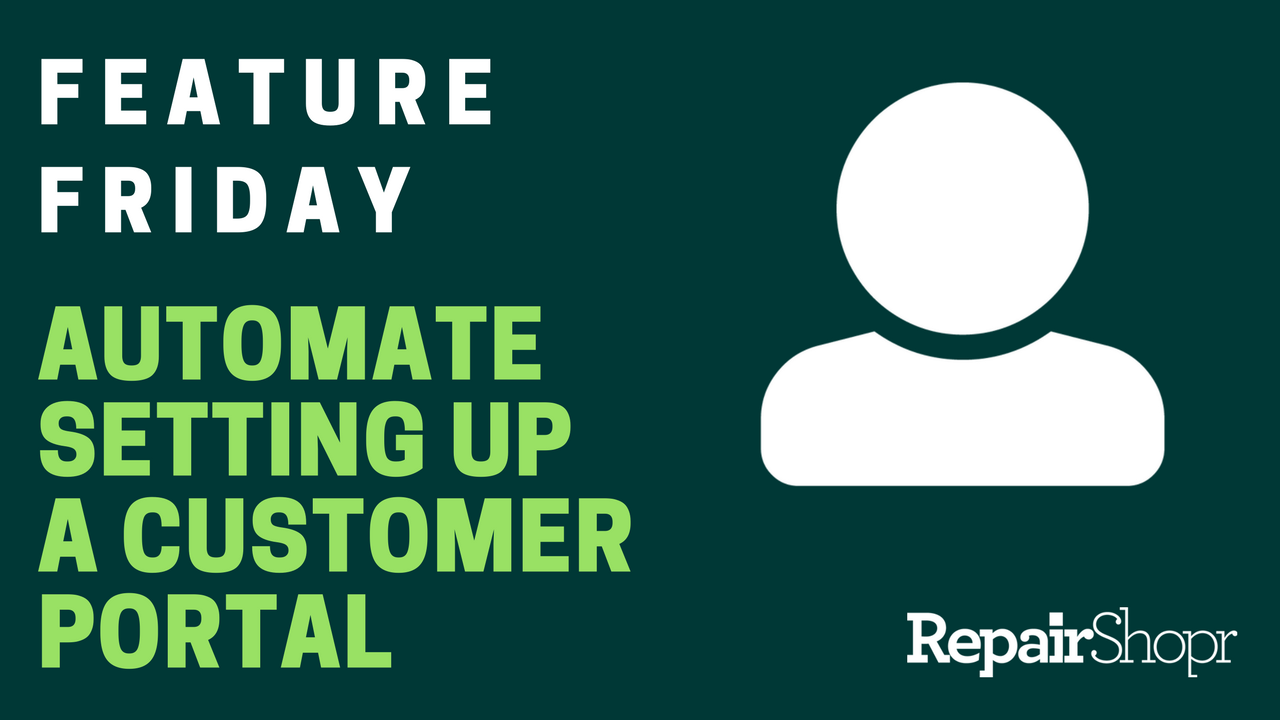 Please note, the process below has changed. For the latest information on how to set this up, please visit our Help Center article HERE.
The Customer Portal is like a Customer Profile specifically for your client's eyes. It's a place they can go to view their Tickets, Invoices, Estimates, and Attachments.
When creating a new Customer in RepairShopr, a unique key is created by default which allows the Customer to sign into the Customer Portal. More on that here.
However, if you have multiple Contacts within a Customer in RepairShopr or wish to have an added security layer for your clients, you can create a "Portal User," giving your client their own username and password to safely login and view their information.
Instead of manually creating a Portal User each time you create a new Customer and/or Contact, you can simply apply the "Always send Portal invitations to new Customers" setting and an email will be automatically sent to the person after they're created as a Customer in RepairShopr!
Here's how to get started:
Log into your RepairShopr account.
Open up the Admin page.
Find the "Advanced" section under "Customer Preferences."
Checkmark the option to "Always send Portal invitations to new Customers."
Click the "Save" button.
A templated email should now be sent to each new Customer you create in RepairShopr, asking him/her to create a new password to log in with.
To edit the email content:
Go to the "PDF/Email Templates" section of the Admin page.
Select "Email Templates."
Find the "Portal Invitation Email" and click "Edit."
From here, you can choose the template tags you wish to use and customize the content of the email to your liking.
Check out this video to view the feature in action:
We hope this feature saves you time as you create new Customers in RepairShopr, and look forward to hearing your feedback!
-The RepairShopr Team