Hey RepairShoprs – Happy Feature Friday!
This week we've released a powerful new report within the Reports module of RepairShopr.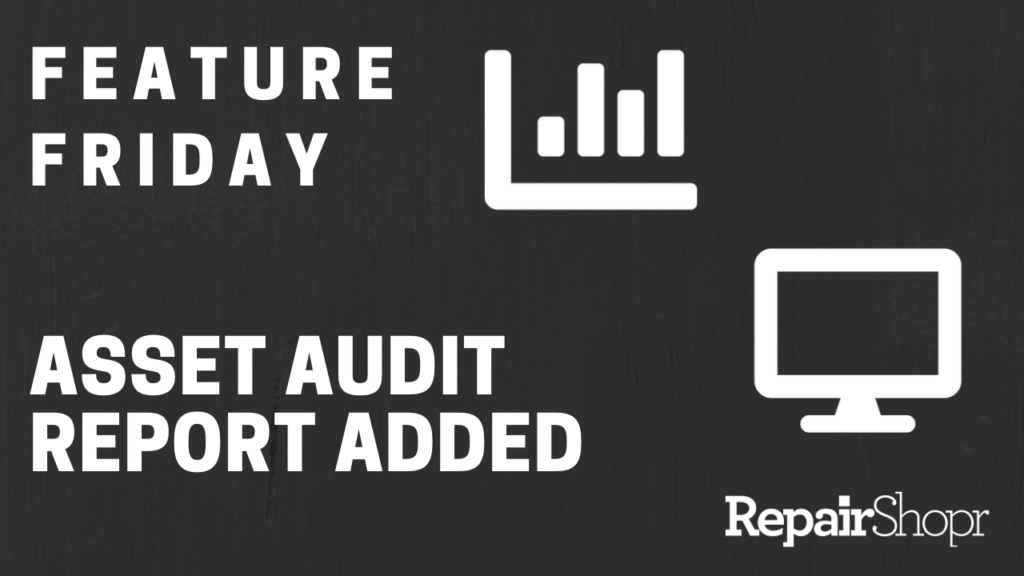 This update was highly requested by our users, as it gives you the ability to generate a report around a specific Customer's or group of Customers' Assets. Furthermore, you can adjust the information you'd like to see regarding each Asset by customizing the table columns that appear in the report. You even have the option to populate custom fields you've created for your Assets as well.
As usual, you can generate a PDF of the report, download it as a CSV file, and schedule it to run on a cadence of your choosing. Most columns of the report table can also be sorted for your convenience!
Finally, you are able to use your Asset Saved Searches to populate Assets of a specific category in the report as well. This is helpful if you're wanting to understand how many of your Customers are using a certain Operating System, for example, or you'd like to send out a specific targeted message to a group of your Customers.
To see this new report in action, view our Feature Friday video here:
To learn more about Reporting in RepairShopr, check out our Reports Overview Knowledge Base article. We hope you enjoy this update and look forward to bringing you more user-requested updates soon.
– The RepairShopr Team