Hi there,
As part of our ongoing effort to profile major upgrades to existing RepairShopr modules made over the last couple months, we are excited to tell you about the new ability for third party billing. This suggestion came to us via our Feedback Forum and very quickly gained support, prompting the new Bill To Customer section that has been added to each invoice: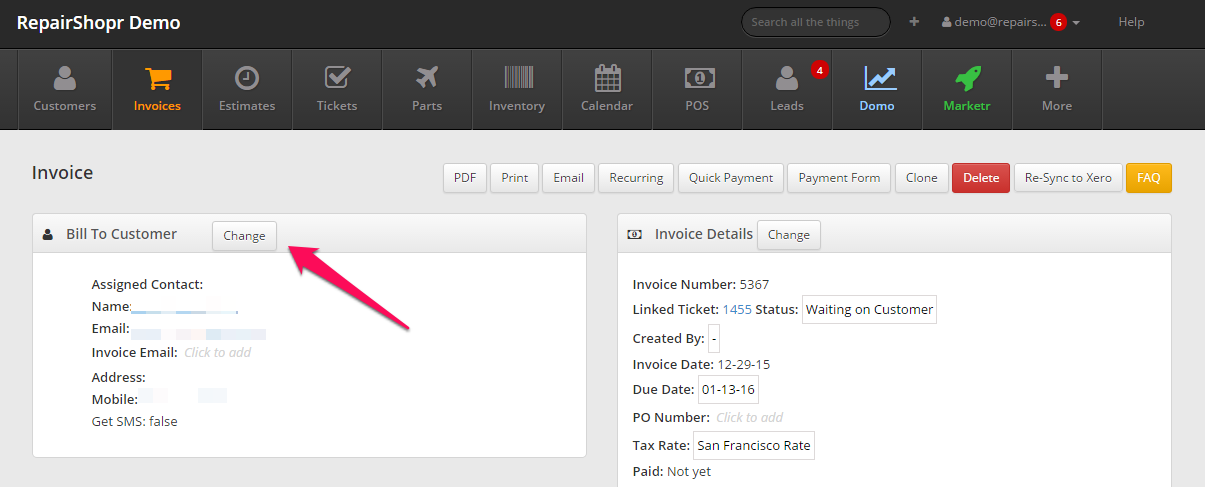 Previously, creating an invoice directly from a ticket linked the invoice to the same customer that appeared on the ticket. But what if there was another party that was paying for the work? Now you can change the customer that is associated with the invoice. This allows for all updates and communication on the ticket to go to one customer, while adding the ability to send the invoice to an entirely different customer, and still maintaining the link between the ticket and invoice for easy tracking.
More information on third party billing can be found in the following article:
http://feedback.repairshopr.com/knowledgebase/articles/805611-third-party-billing
Thank you to everyone in the Forum community who contributed ideas and suggestions to this! We are excited to keep improving this feature over time and look foreword to hearing what else you would like to see added to the third party billing feature.
Wishing you and your team a Happy New Year!
The RepairShopr Team