Hey RepairShoprs – Happy Taco Tuesday!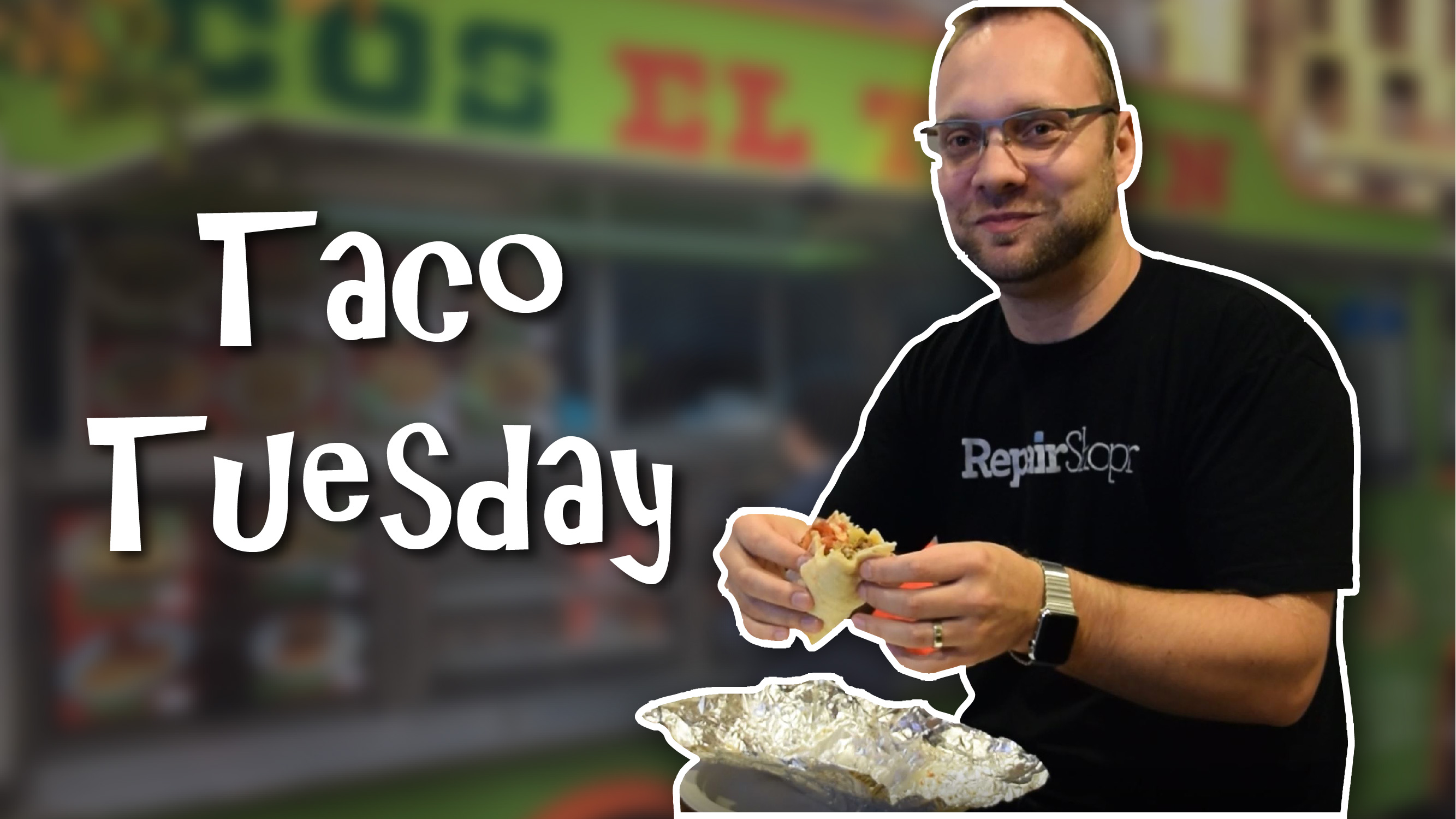 On the latest addition of Taco Tuesday, we go global. Troy sat down with Colin, Wesley and Gonzague, part of the team behind Back From The Future based out of Dublin. 
Listen in to learn about Back From The Future's out-of-the-box approach to marketing, their favorite RepairShopr features, and tons more.
Here are some key time markers, in case you want to jump around:
Back From The Future intro – 1:15

Mini-tour of RepairShopr HQ – 4:45

BFTF compliments RepairShopr and makes Troy blush 🙂 – 10:02

The RepairShopr feature that helps BFTF keep their customers happy – 13:33

Out-of-the-box marketing – 17:57

Review sites + their most effective marketing channel – 21:33

How much does Location matter? – 24:00

Tour their Dublin shop – 30:10

Feature requests 🙂 – 32:46
To watch the Back From The Future video Troy talks about around the 18-minute mark, click here: https://vimeo.com/143070946
How are we doing? We want to hear your thoughts/ideas/suggestions. If there are topics we should cover, guests we should have, etc. let us know by sending a note to help@repairshopr.com.
Until next time,
RepairShopr team